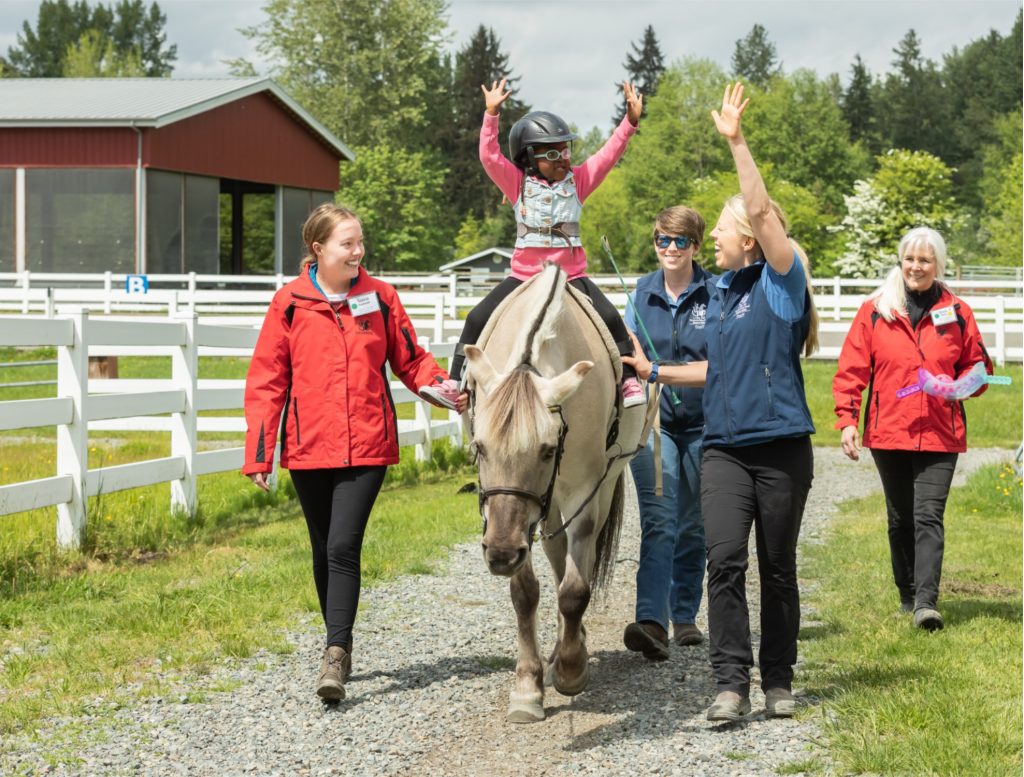 Windermere Community Service Day is right around the corner. On June 7th, 2019 we'll be working at Little Bit Therapeutic Riding Center. In our 19th year volunteering for this great organization, we will be cleaning, gardening, and painting and anything else the center needs us to do. Little Bit improves the bodies, minds, and spirits of children and adults with disabilities through equine assisted therapies and activities. They're an inspiration and educational resource to the therapeutic riding profession regionally and nationally. We're proud to volunteer our time to such a vital organization that serves the Eastside communityand beyond.
Every year since 1984, Windermere associates have dedicated a day of work to complete neighborhood and community improvement projects as part of Windermere's Community Service Day. Creating vibrant communities is one of the things that inspire us at Windermere. Giving back and supporting vibrant communities we work and live in is important to us. After all, real estate is rooted on our communities. And an investment in our neighborhood gives us all a place to call home.
April brought good news for homebuyers. Inventory increased, prices continued to moderate and mortgage rates remained low. While buyers have more choices, there is still less than two months of inventory on the market. Demand is expected to remain strong as we head into the prime spring real estate season.
Eastside
The median price of a single-family home on the Eastside was $927,500 in April, down 2% from the same time last year. The economy here remains robust, particularly in the tech sector. After snapping up substantial real estate in Bellevue earlier this year, Amazon announced in April it would lease two more towers. Buyer demand and scarce inventory are keeping the Eastside market competitive.
King County
With the number of homes for sale in King County up 78% over last year, buyers have more choices and a bit more time to make a decision. However, there is still less than two months of inventory, half the national average. The median price of a single-family home in April was $690,000. That figure was down 5% from the same time last year, but up from the $677,725 median price in March.
Seattle
With one of the strongest economies in the nation, demand here remains solid. While the number of homes for sale continued to rise, there is just five weeks of available inventory, far short of the four to six months that is considered balanced. The median price of a single-family home in Seattle hit $754,000 in April, down 8% from a year ago and up slightly from the prior month.
Snohomish County
In Snohomish County, the median price of a single-family home fell by 1% from a year ago to $500,000, the same figure posted in March. A 57% increase in inventory combined with low interest rates have created a strong beginning to the spring market.
This post originally appeared on GetTheWReport.com