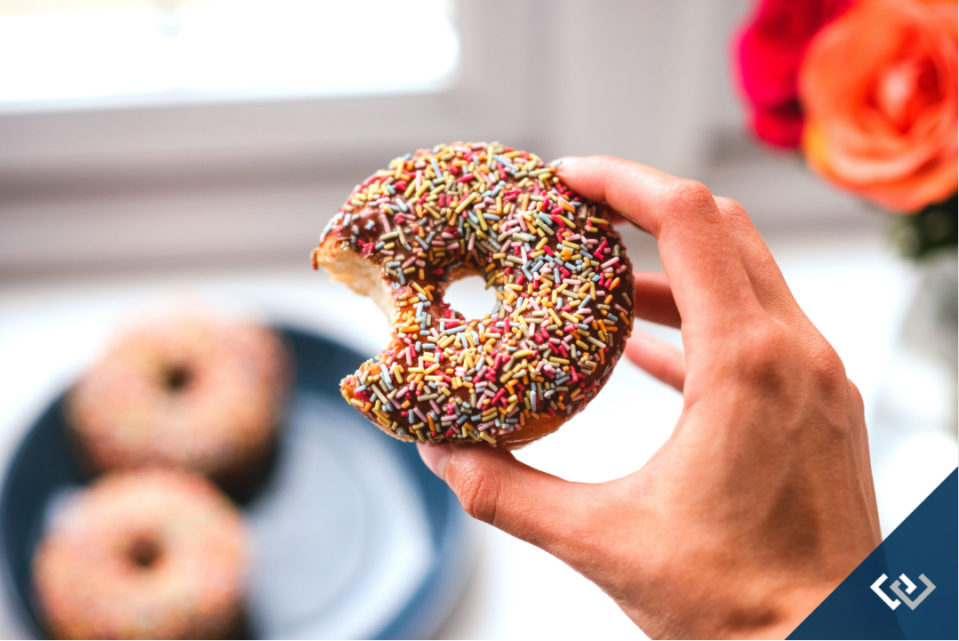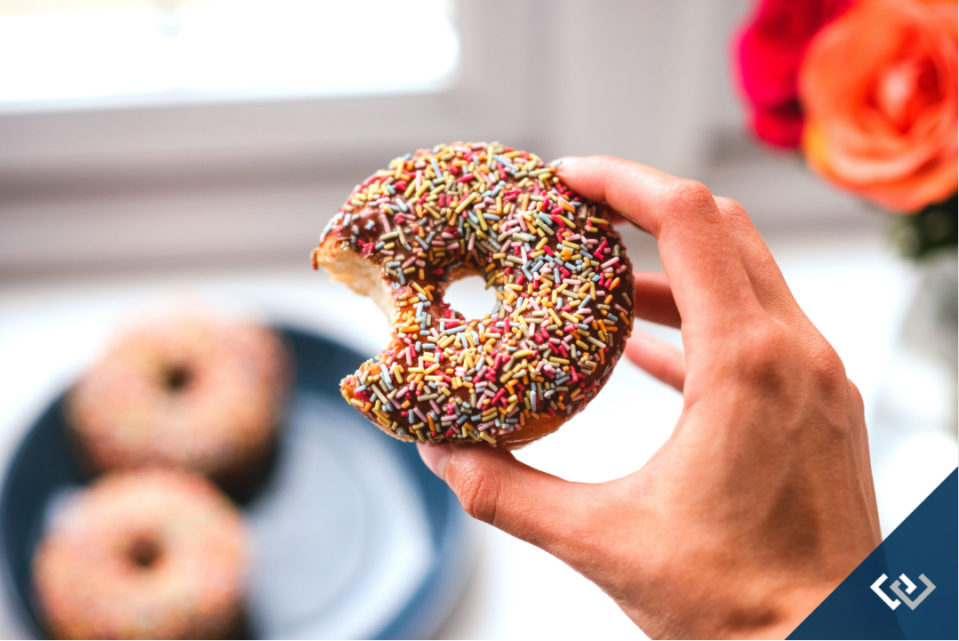 On the latest episode of the Windermere Home podcast, our host Brian Bushlach speaks with Mark Klebeck, Co-Founder of Top Pot Doughnuts. At Top Pot, they go all in by only crafting recipes using the best ingredients and precise techniques to create the highest quality doughnut. However, the attention to detail does not stop there because every Top Pot location is uniquely designed and decorated to create a one of a kind experience. A Top Pot location is the perfect spot to engage with clients and discuss their home buying or selling needs! Listen HERE.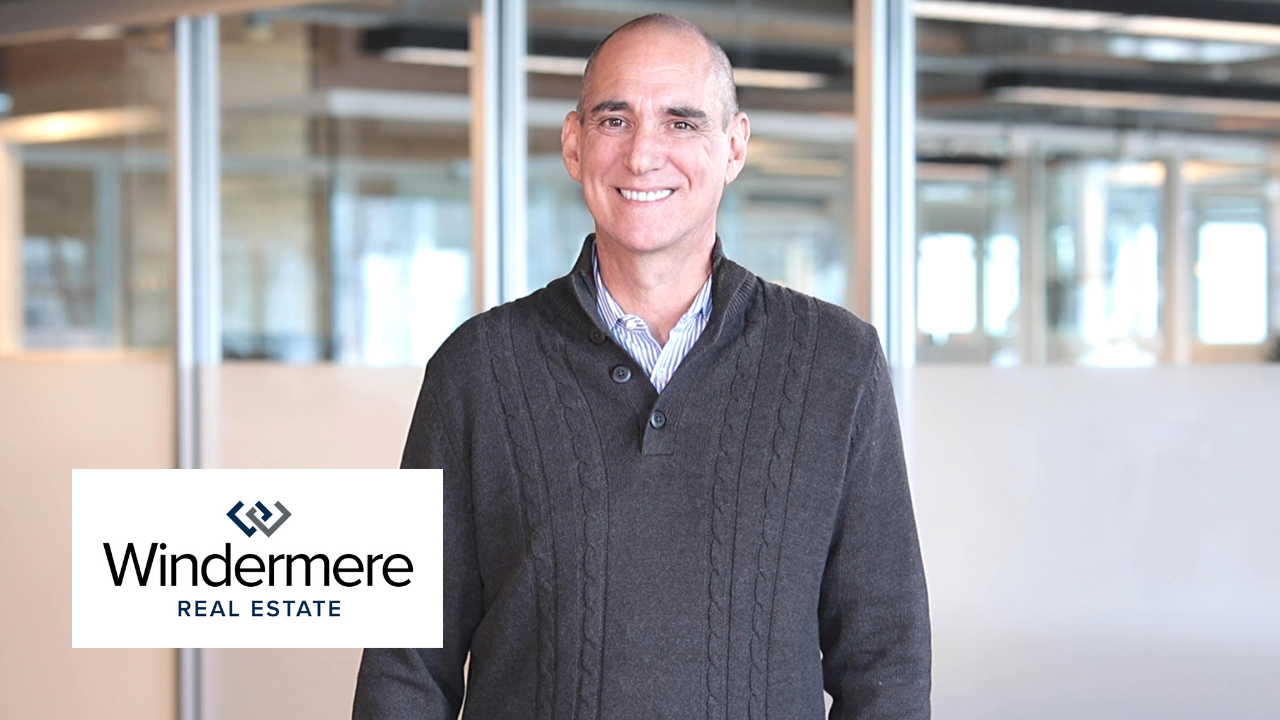 It's that time of year when Windermere's Chief Economist, Matthew Gardner, dusts off his crystal ball and peers into the future to give us his predictions for the 2020 economy and housing market.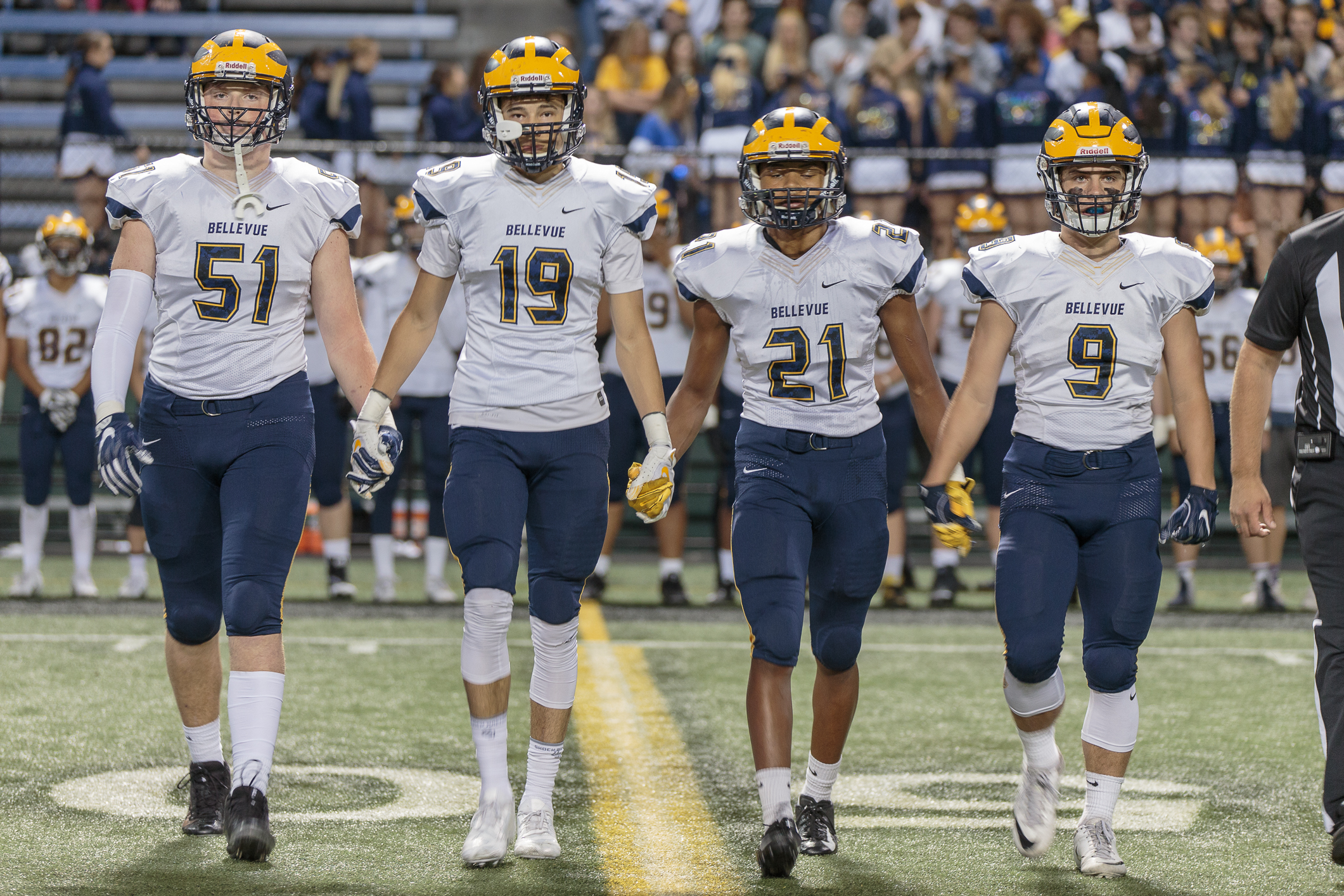 Fall is upon us and we can't wait for everything that comes with it including football season!  This year we're partnering with Bellevue LifeSpring, Bellevue High School and Bellevue Wolverines Football to help tack homelessness in Bellevue as part of Windermere's #tacklehomelessness campaign.
Bellevue LifeSpring's mission is to foster stability and self-sufficiency for Bellevue's children and their families through programs that provide food, clothing, education and emergency assistance. Their valuable services are vital to Bellevue families in need. We support all of the important work they do.
We are proud to sponsor the Bellevue High School Wolverines and will  donate $100 dollars to Bellevue LifeSpring for every Wolverines home game touch down throughout this season. For the full schedule, head here.
Looking forward to another great Wolverines season and donating to such a great organization serving Bellevue families.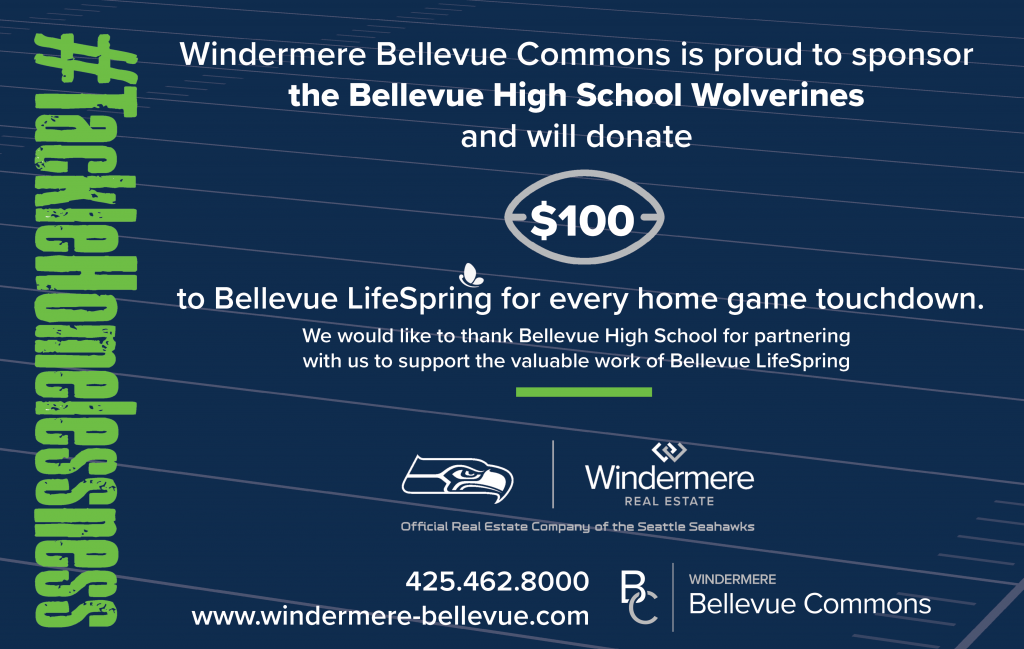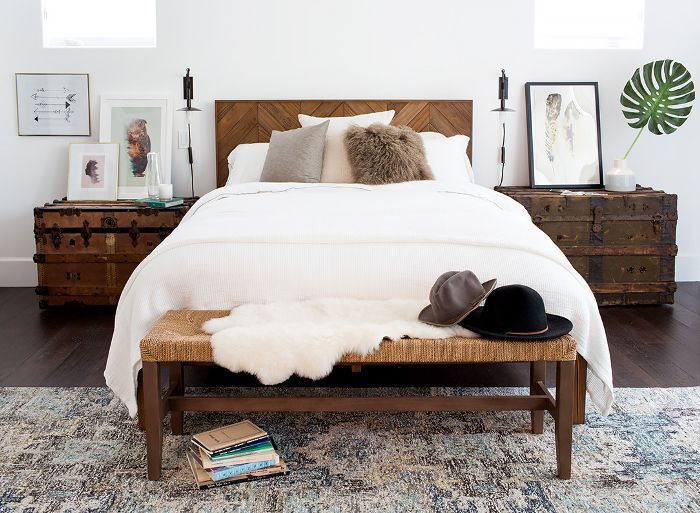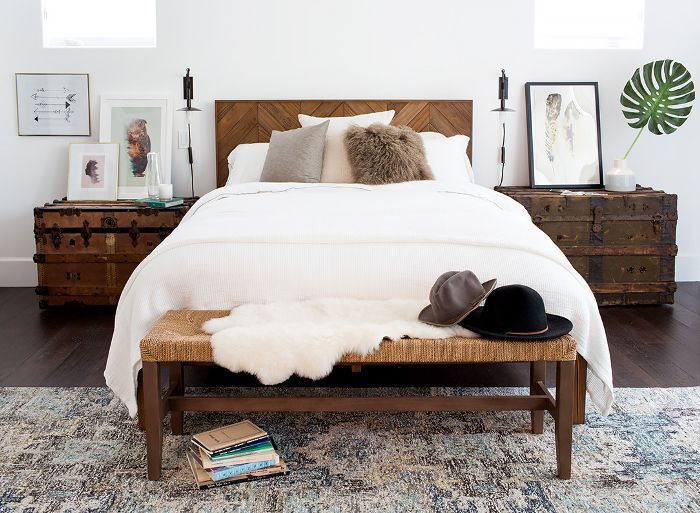 At the end of a long day, your bedroom should be a sanctuary of comfort that welcomes you in. But, as a room that guests rarely see and in which homeowners spend most of their time with their eyes closed, its upkeep frequently gets pushed to the bottom of the to-do list. Thankfully, there are some little design tricks that can make a big difference. Turn your bedroom into a restful retreat when you up its coziness factor with a few of these easy ideas.
Layer textures. Sheepskin rugs, a down comforter, plush pillows, and knit blankets can add a softness to the room that will make you want to sink right in. Lift these textures upward, with a canopy, tufted headboard, billowy curtains and hanging textiles (like a weaving) so even the walls and ceiling feel snuggly.
Pick the right paint. Dark, saturated colors make a room feel like it's embracing you, which is ideal for setting a sleepy environment. But if you're nervous to commit to a dark color on the wall, choose a pale dusty blue, sage green or another light natural color for a soothing tone (just steer clear of energetic hues). Have you ever wanted to sleep on a cloud? Go with all-white paint and decor which makes even a basic bedroom feel soft and spa-like.
Personalize it with reminders of the places and things that make you feel at home. Do you have a fondness for flowers? Bring floral patterns in on your textiles. Do you dream of vacation at the lake? Frame a photo of your favorite spot! Photos or paintings of uncluttered natural landscapes—like a sunset reflecting on water or a hammock under the shade of an oak—can rekindle memories of relaxation and are perfect for creating a sense of calm.
Add mood lighting. Soften the light to mimic dusk for an intimate mood with dimmer switches, lamps, lanterns or even string lights. Just make sure you can reach the switch from bed, so you don't have to disturb your peace to get up and turn it off when you're ready to roll over and fall asleep.
Skip metallic finishes. Choose warm natural decor options like wood and fabric instead of cold, manufactured metallics. This goes for everything from your bedroom furniture to window treatments. Faux wood blinds, especially when paired with floating curtains, fit with a cozy aesthetic and let you filter out harsh sunlight and maintain privacy for a truly sheltered slumber.
Bring on the books! Stacks of good reads invite you to snuggle in and get lost in another world. A true retreat is a room with plenty of books that begs you to stay.
Fix up—or fake—a fireplace. If your bed sits hearthside, embrace this romantic accent with styled logs and a decorated mantle. If you don't have such a luxury, create a faux fireplace to add comfort and warmth through your décor: Arrange oversized candles and lanterns safely within a homemade hearth to bring in that cozy fireside feeling without changing the structure of your home.
Keep the room uncluttered. When you want to settle in, a mess distracts you from finding comfort, to minimize the amount of stuff that makes it to your bedroom. Watch your nightstand, which often becomes a catch-all, by making a point to rehome any wandering wares now, and put things away as soon as they enter the room in the future. If you're apt to let laundry pile up, keep it behind the closed doors of your closet so it doesn't crowd your peace.
Create a sense of timelessness. Tuck clocks and electronics away so they're nearby if you need them, but their wires and harsh silhouettes aren't reminding you of life outside your sanctuary. The hush that falls in a room devoid of gadgets will allow you to easily disengage from the stresses of reality.
Rethink your bedding. Add a pillow-top pad to your mattress so it feels like your bed is hugging you when you climb in. Or, bring in a contoured body pillow which actually can hug you! Linen sheets feel luxe compared to cotton and are a simple swap to boost your bower. Many people also swear by skipping the top sheet while dressing their beds, which allows them to burrow directly into a fluffy comforter.
Appeal to your sense of smell. Aromatherapy can have a huge impact on your perception of a space, so find some soothing essential oils or a sweet candle to blanket the room with an ambiance you adore. As soon as you open the door, you'll be eager to plunge into your little oasis.
Nestle into nooks. A window seat, a reading nook or an upholstered seating area are all inviting spaces that can draw you in from the doorway. The more intimate alcoves you can create, the cozier your bedroom will feel!
Flooded with soft lighting, plush textures, and other comfy touches, your bedroom environment will envelop you at day's end. And, perhaps even better than the idea of your bedroom refresh itself, is knowing that none of these tips take longer than a weekend to complete! So, slide into your slippers as you settle on which cozy updates you'll select for your new favorite room of the house.
Originally Published on the Windermere Blog by Kenady Swan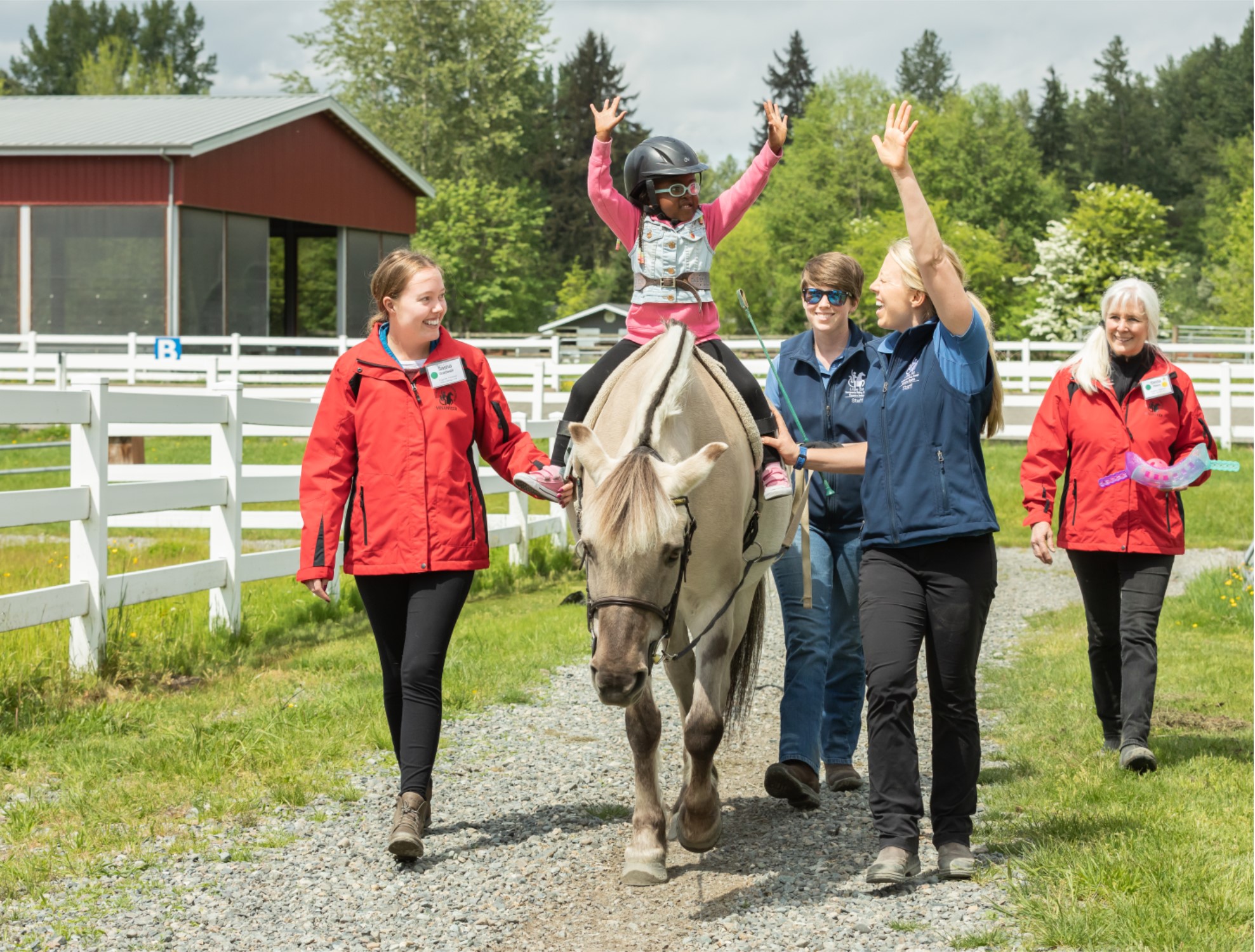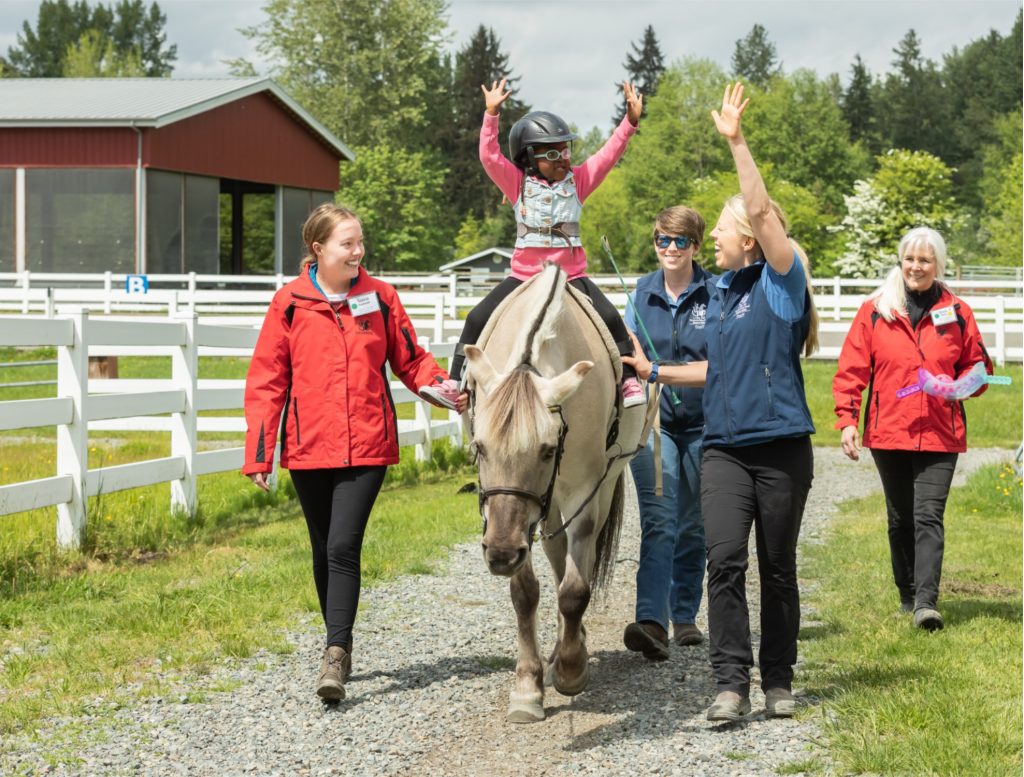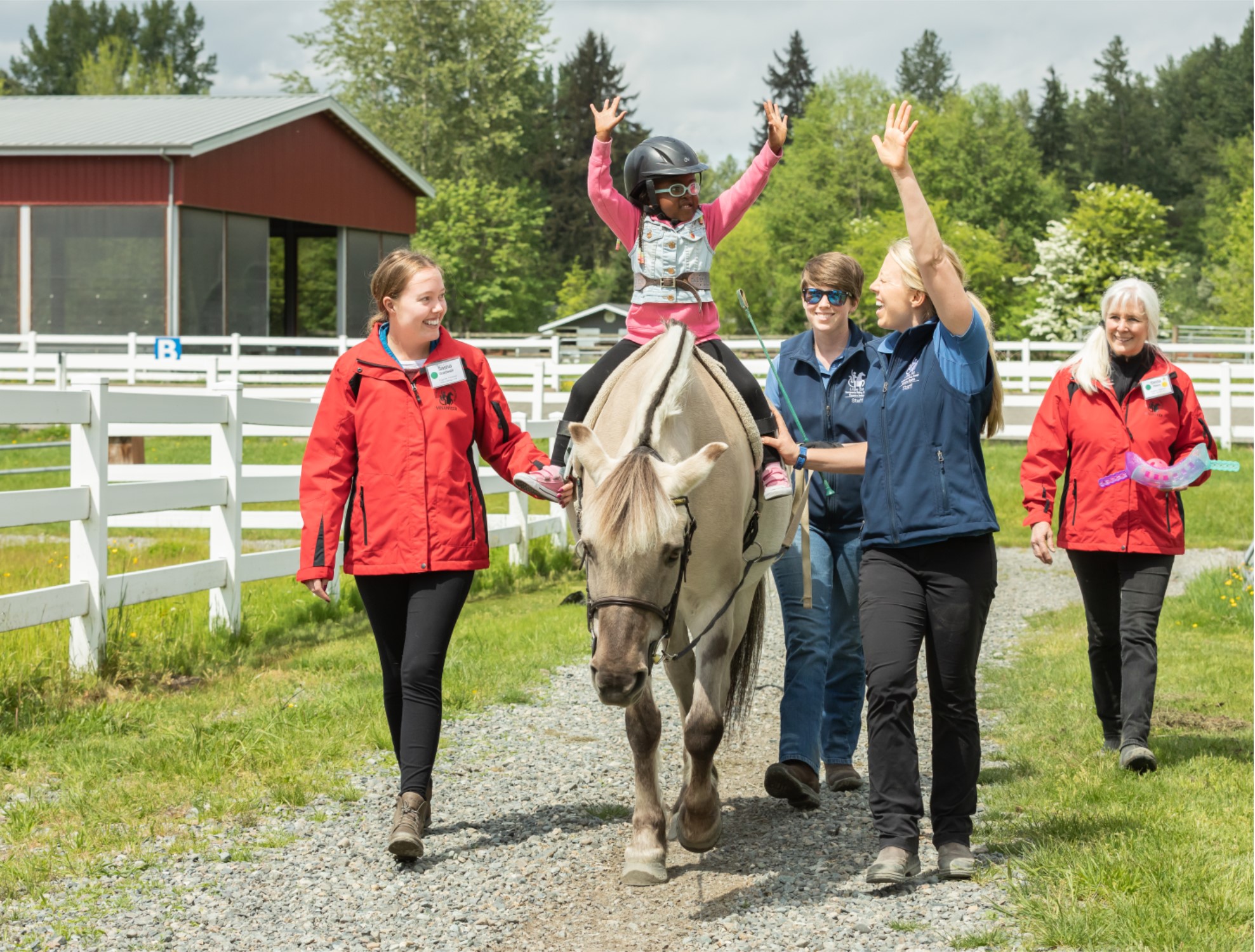 Windermere Community Service Day is right around the corner. On June 7th, 2019 we'll be working at Little Bit Therapeutic Riding Center. In our 19th year volunteering for this great organization, we will be cleaning, gardening, and painting and anything else the center needs us to do. Little Bit improves the bodies, minds, and spirits of children and adults with disabilities through equine assisted therapies and activities. They're an inspiration and educational resource to the therapeutic riding profession regionally and nationally. We're proud to volunteer our time to such a vital organization that serves the Eastside communityand beyond.
Every year since 1984, Windermere associates have dedicated a day of work to complete neighborhood and community improvement projects as part of Windermere's Community Service Day. Creating vibrant communities is one of the things that inspire us at Windermere. Giving back and supporting vibrant communities we work and live in is important to us. After all, real estate is rooted on our communities. And an investment in our neighborhood gives us all a place to call home.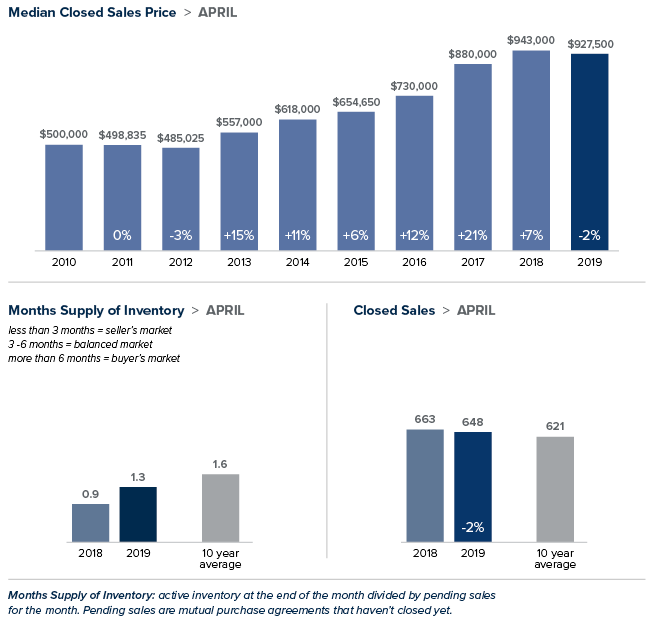 April brought good news for homebuyers. Inventory increased, prices continued to moderate and mortgage rates remained low. While buyers have more choices, there is still less than two months of inventory on the market. Demand is expected to remain strong as we head into the prime spring real estate season.
Eastside
The median price of a single-family home on the Eastside was $927,500 in April, down 2% from the same time last year. The economy here remains robust, particularly in the tech sector. After snapping up substantial real estate in Bellevue earlier this year, Amazon announced in April it would lease two more towers. Buyer demand and scarce inventory are keeping the Eastside market competitive.
King County
With the number of homes for sale in King County up 78% over last year, buyers have more choices and a bit more time to make a decision. However, there is still less than two months of inventory, half the national average. The median price of a single-family home in April was $690,000. That figure was down 5% from the same time last year, but up from the $677,725 median price in March.
Seattle
With one of the strongest economies in the nation, demand here remains solid. While the number of homes for sale continued to rise, there is just five weeks of available inventory, far short of the four to six months that is considered balanced. The median price of a single-family home in Seattle hit $754,000 in April, down 8% from a year ago and up slightly from the prior month.
Snohomish County
In Snohomish County, the median price of a single-family home fell by 1% from a year ago to $500,000, the same figure posted in March. A 57% increase in inventory combined with low interest rates have created a strong beginning to the spring market.
This post originally appeared on
GetTheWReport.com
The following analysis of the Western Washington real estate market is provided by Windermere Real Estate Chief Economist Matthew Gardner. We hope that this information may assist you with making better-informed real estate decisions. For further information about the housing market in your area, please don't hesitate to contact your Windermere agent.
ECONOMIC OVERVIEW
Washington State employment slowed to an annual growth rate of 1.7% — a level not seen since 2012 — and continues a trend of slowing that started in the summer of 2018. I was a little surprised to see such a significant drop in employment growth, but it may be due to the state re-benchmarking their data (which they do annually). As such, I am not overly concerned about the lower-than-expected numbers but will be watching to see if this trend continues as we move through the spring months. The state unemployment rate was 4.5%, marginally below the 4.6% level a year ago.
My latest economic forecast suggests that statewide job growth in 2019 will be positive but is expected to slow. We should see an additional 84,000 new jobs, which would be a year-over-year increase of 2.2%.
HOME SALES
There were 13,292 home sales during the first quarter of 2019. Year-over-year, sales were down 12.3% and were 23.4% lower than the fourth quarter of 2018.​
It is quite likely that part of the slowdown can be attributed to the very poor weather in February. That said, anecdotal information from our brokers suggests that March was a very active month and I expect to see sales rise again through the spring selling season. Notably, pending home sales were only off by 3.5% from the first quarter of 2018.​
All counties contained in this report saw sales drop when compared to a year ago. The greatest drops were in the relatively small counties of San Juan, Clallam, Island, and Kitsap.​
The decline in interest rates during the first two months of the quarter nudged many home buyers off the fence. I believe this will cause a significant bump in sales activity in the second quarter numbers.
HOME PRICES
In combination with the factors discussed earlier, the 40% increase in listings has caused home price growth to taper to a year-over-year increase of 3.3%.
Home prices were higher in every county except Clallam. While the growth of prices is slowing, the strong local economy, combined with lower interest rates, will cause home prices to continue rising through 2019.
When compared to the same period a year ago, price growth was strongest in San Juan County, where home prices were up 36.4%. Only one other county experienced a double-digit price increase.
As I have said for quite some time now, there must always be a relationship between incomes and home prices, and many areas around Western Washington are testing this ceiling. That said, the region's economy continues to perform well and incomes are rising, which, in concert with low interest rates, will allow prices to continue to rise but at a significantly slower pace.
DAYS ON MARKET
The average number of days it took to sell a home matched the same quarter of 2018.
Pierce County was the tightest market in Western Washington, with homes taking an average of 40 days to sell. There were seven counties that saw the length of time it took to sell a home drop compared to the same period a year ago. Market time rose in seven counties and one was unchanged.
Across the entire region, it took an average of 61 days to sell a home in the first quarter of 2019. This matches the level seen a year ago but is up by 10 days when compared to the fourth quarter of 2018.
In the last two Gardner Reports, I suggested that we should be prepared for days-on-market to increase, and that is now occurring. Given projected increases in inventory, this trend will continue, but this is typical of a regional market that is moving back toward balance.
CONCLUSIONS
This speedometer reflects the state of the region's real estate market using housing inventory, price gains, home sales, interest rates, and larger economic factors. I am again moving the needle toward buyers as price growth moderates and listing inventory continues to rise.
I do not see any clouds on the horizon that suggest we will see a downturn in sales activity in 2019. That said, this will be the year we move closer to balance. Buyers who were sidelined by the significant increase in listings in the second half of 2018 are starting to get off the fence as mortgage rates drop. I foresee a buoyant spring market ahead.
As Chief Economist for Windermere Real Estate, Matthew Gardner is responsible for analyzing and interpreting economic data and its impact on the real estate market on both a local and national level. Matthew has over 30 years of professional experience both in the U.S. and U.K.
In addition to his day-to-day responsibilities, Matthew sits on the Washington State Governors Council of Economic Advisors; chairs the Board of Trustees at the Washington Center for Real Estate Research at the University of Washington; and is an Advisory Board Member at the Runstad Center for Real Estate Studies at the University of Washington where he also lectures in real estate economics.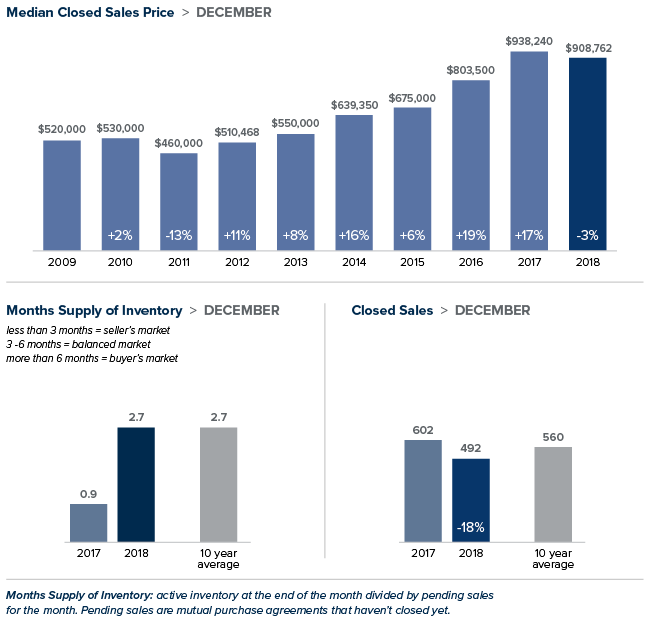 A cool-down in prices and a surge in inventory spelled out good news for buyers in December. Median home prices throughout the region continued to moderate. The number of homes for sale more than doubled over a year ago. Condo inventory more than quadrupled. While we're still far short of the four to six months that are considered a balanced market, December moved us closer in that direction. As winter months traditionally bring slower sales and lower prices, we'll be able to determine a more solid trend when the peak real estate season comes this spring.
Eastside
The number of single-family homes and condos on the market in December tripled as compared to a year ago on the Eastside. With an abundance of choices for buyers, homes here took longer to sell. However, well-priced homes still sold within weeks rather than days, which was the case earlier in the year. As with all of King County, home prices here continued to moderate. The median price of a single-family home was $909,000. That's down 3 percent from a year ago, but up from November's median price of $885,000.
King County
In December, the median price of a single-family King County home was $639,000. That is 0.6 percent more than the same time last year and a welcome respite from the double-digit increases we saw for much of 2018. Inventory was up as well, soaring 143 percent from a year prior. The trend toward a more balanced market is good news for buyers. Instead of having to make a decision in a matter of hours, buyers now can take the time to consider their options and negotiate a price and terms that work best for them.
Seattle
Last December there were only 299 homes on the market in Seattle. This December there were 1,111. Despite the sharp uptick, Seattle has the tightest inventory in King County with less than two months of supply. Demand is predicted to stay high in 2019. With an abundance of high-paying jobs and not enough people to fill them, Seattle's population is expected to grow at twice the national rate this year. Prices have continued to moderate from the unsustainable increases of last year. The median price of a single-family home inched up 2 percent from the year prior to $739,000.
Snohomish County
The median price of a single-family home was up 4 percent from last year to $470,000 in December – the same price the area posted the previous month. Inventory has more than doubled in the past year due to more sellers listing their homes and fewer sales. However, at 2.6 months of supply the area has a long way to go before becoming a balanced market.
This post originally appeared on the WindermereEastside.com Blog.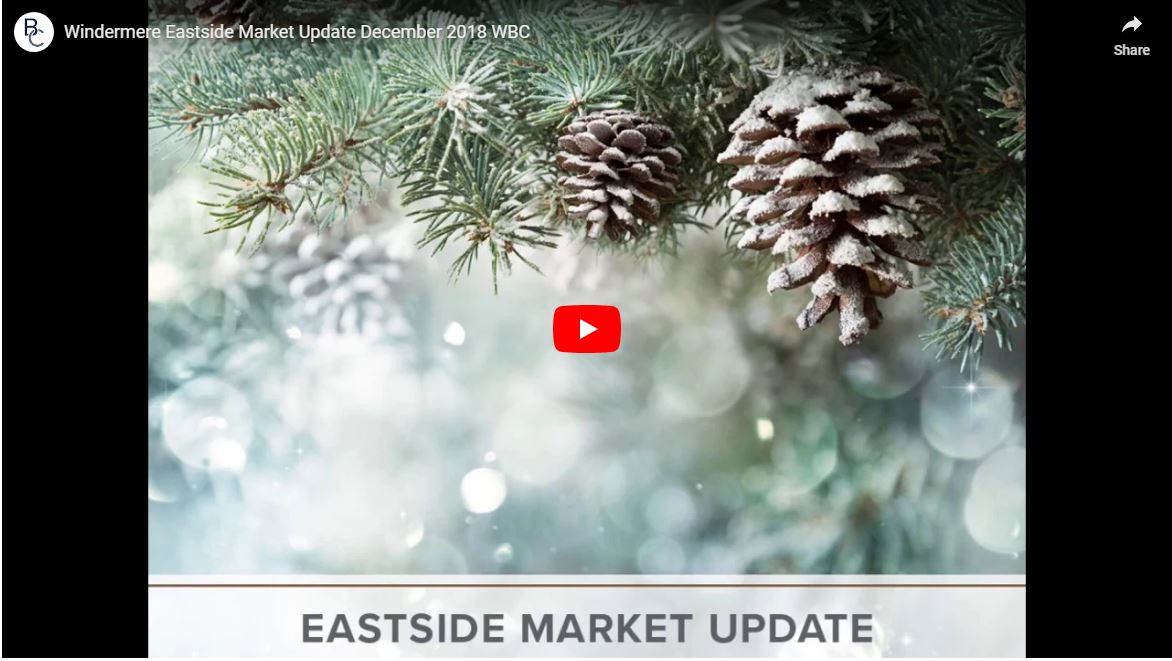 The real estate market continued to improve for buyers in November.  Interest rates dropped slightly, price increases slowed and inventory soared. It's important to note that inventory increases, while significant, are being compared to the record low supply of last year. We're still far short of the inventory needed for a truly balanced market, however buyers have greater choice and less competition than they've had in years. Sellers who price their home according to current market conditions continue to see strong interest. Heading into the holiday season, there's something for everyone to celebrate.