Tis the season for holiday festivities! Between Thanksgiving, Hanukkah and all the celebrations in between, the fall and winter months are chock full of opportunities to gather with friends and family for a warm meal. If you are in charge of organizing this year's get-togethers, we've got a list of do's and don'ts to help making your holiday hosting duties easy as pie.
DO

Set Your Budget

It's easy to get swept up in the excitement of the holiday season. With all the parties, gifts, and meals that you may be responsible for, give yourself one less thing to stress about by setting a comfortable budget for your dinner party. If you find yourself feeling a bit of a financial strain, try opting for a potluck-style meal where each guest brings a dish. This is always a great way to try new food and experience how others celebrate the holidays.

Narrowing down your guest list in accordance with your budget is a great first step in planning your dinner. Typically, social gatherings adhere to the rule of fours, based on the theory that the human brain can only mentally manage three other minds (or conversations) at a time. According to Professor Robin Dunbar, author of The Social Brain, "An individual's share of speaking time decreases rapidly as the number of people in the conversation increases." Keep the natural flow of conversation going by keeping your guest list small or to multiples of fours.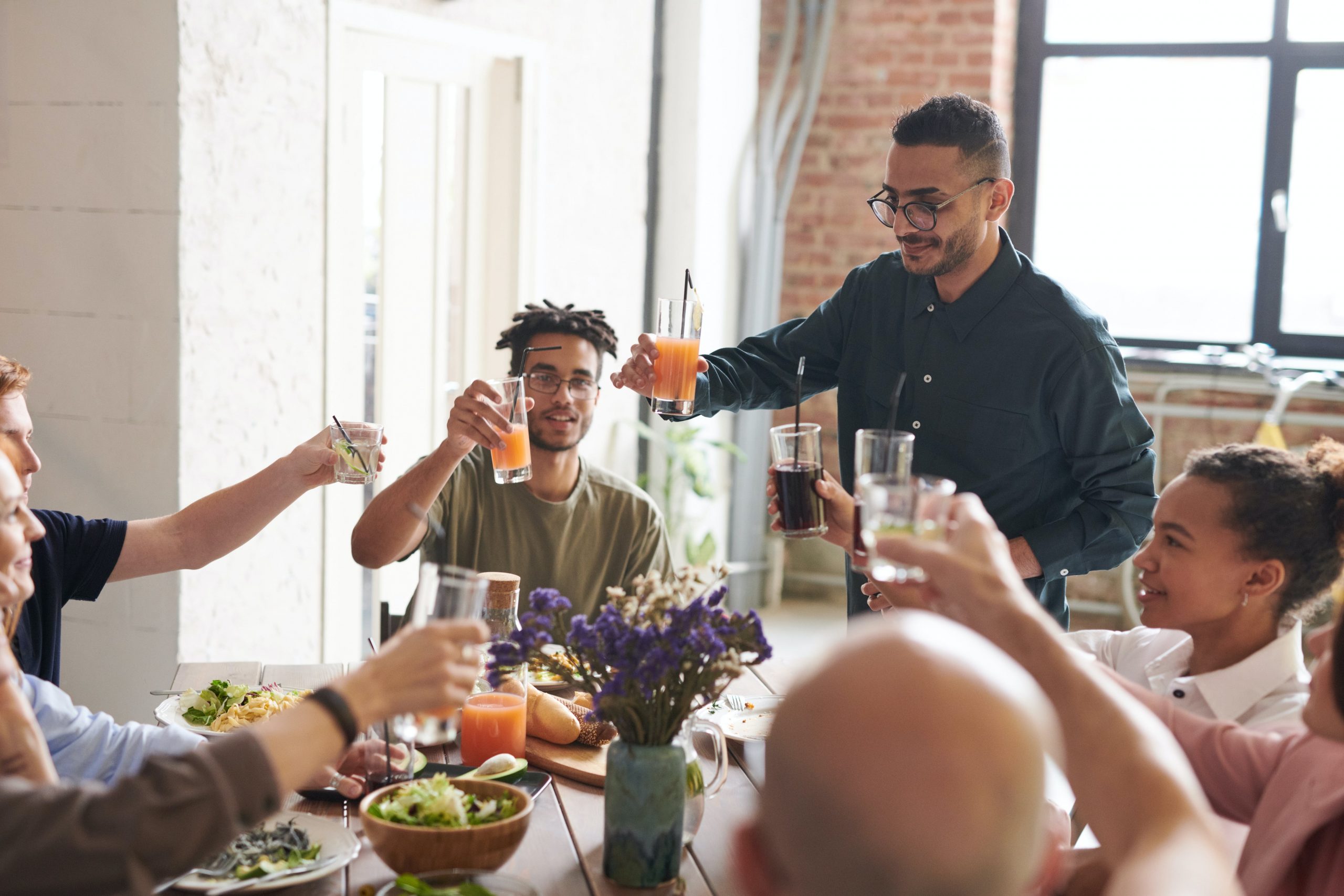 DON'T

Send Out Invites Too Late

The holiday season is a busy time of year, and there is a high chance that your guests will be making appearances at different gatherings over the next two months. Once you know who you want in attendance, make sure to send out invitations so that your guests can add your dinner to their schedules. The sooner you know who can make it, the easier it will be to plan other aspects of your dinner party.

For a holiday dinner, Emily Post recommends sending out invites 2 weeks to 2 months in advance, whether that be by mail, phone or email. For more casual dinners a few days to weeks should suffice.
DO

Overstock the Beverages

One of the biggest mistakes a host can make is not having enough beverages for their guests. A good rule of thumb is at least one drink per person per hour, so make sure your bar is stocked with the basic liquors and mixers where guests have options for making their own cocktails. You can also purchase wine by the case to help cut costs if you are hosting a larger group of people.

General calculation for a two-hour party:

Wine: One bottle for every two guests
If serving both red and white, plan to have twice as many bottles of white as red

Beer: Three beers per guest
Two servings per person for the first hour, and one per each subsequent hour

Cocktails: Three cocktails per guest
One 750 ml bottle of liquor will serve 15 drinks

Nonalcoholic beverages: Three drinks per guest

Water: One liter of water per four guests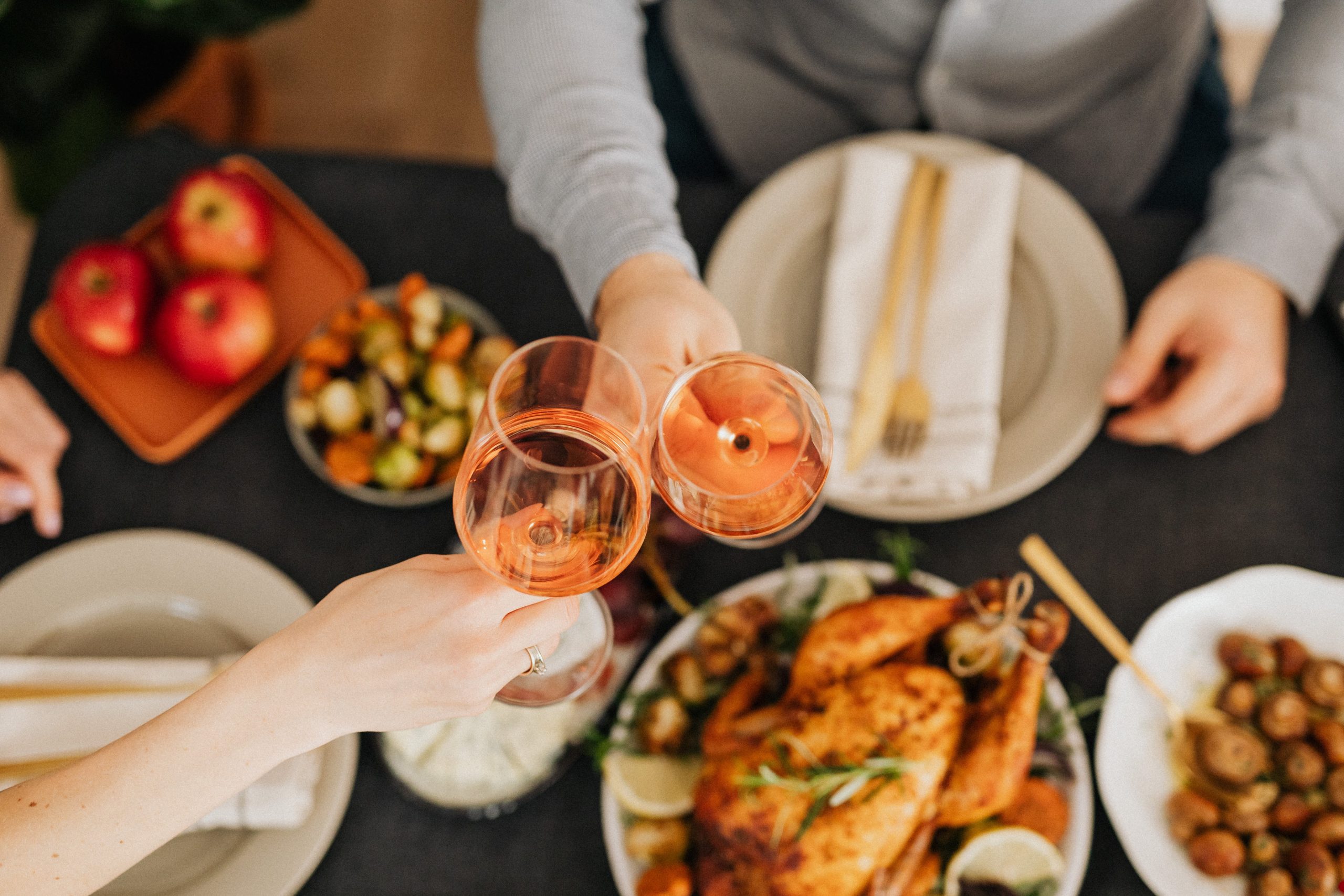 DON'T 

Complicate the Menu

As much as you want to knock your guest's socks off with a jaw dropping meal, now is not the time to get experimental. If it is your first time hosting, stick with what you know and supplement your menu as needed with store-bought food that is already prepared. Check out these easy cocktail, appetizer and entrée recipes if you need inspiration!

Opt for simple recipes or something that you have made before so that you know what to expect; as the Queen of Hosting, Martha Stewart, says, "Practice, practice, practice. If you're going to host a dinner party, make sure you know how to cook that dish and it's really good."
DO 

Save Time with Mise en Place

Take a page from a chef's (cook)book and prepare what you can in advance, A.K.A mise en place! Measuring out your ingredients, chopping veggies or making a casserole a day ahead of your party are great ways to take some of the load off the actual day of the event. "Casseroles are great to make the day ahead. They reheat well, and I feel like they actually benefit from being made a day ahead, to give the flavors time to marinate," advises chef Tony Galzin of Nicky's Coal Fired in Nashville.

Certain desserts and gravy can also be done ahead of time if stored correctly, but there are a few things that are best cooked the day of for peak freshness like dinner rolls, mashed potatoes and the main entrée!

Being the host of a holiday dinner party is not an easy task, but with preparation and a little creativity, you can create an evening to remember. Happy Holidays!

Written by Makena Schoene