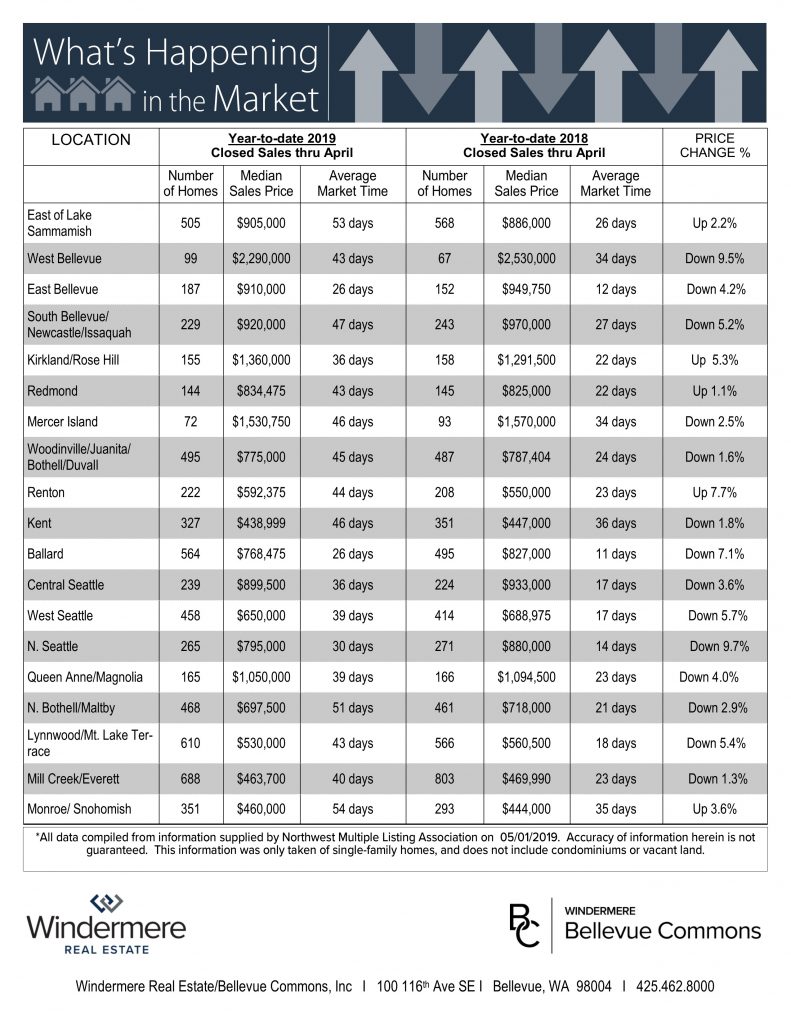 The Spring Market is off to a busier than normal start as April closings have closed the gap from the slower than usual 1st quarter of the year.  Multiple offers were up to 28% of all transactions from 24% in March and Pending transactions in April were extremely strong which should bring this year's sales more in line with 2018's numbers. Well positioned homes are seeing extraordinary interest while the 30 year fixed hovers around 4%.
The 2018 Real Estate market has certainly been a little bit of roller coaster ride of late, but the final numbers for December do not reflect a depressed marketplace that the Seattle Times would have people to believe. Every area noted in the report shows that median home prices are up at least 4.3% year over year while many areas have dramatically increased primarily due to new construction and infill building. On average, market times have been relatively stable. We can expect to see them seasonally drop as we move further from the holiday season and the Spring market ramps up demand.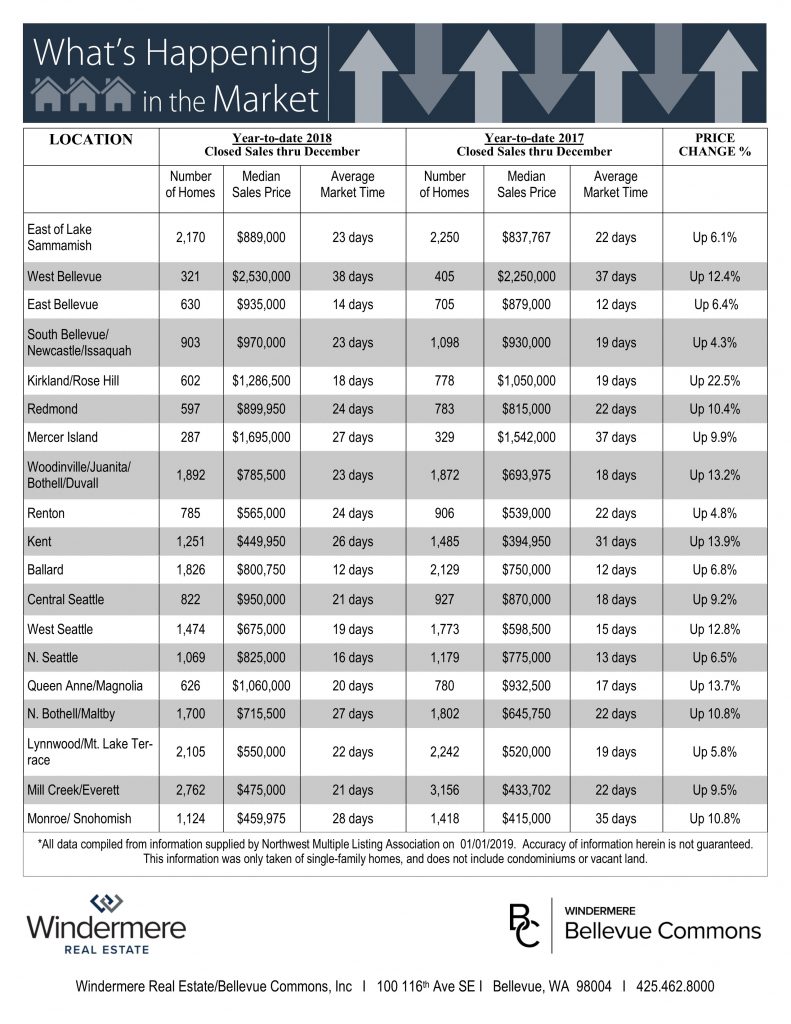 This report is based on Residential and Condominium sales activities on the Eastside.