Windermere Eastside brokers donated $225,000 in 2017
In 2017, 22 organizations on the Eastside were granted $225,000 thanks to Windermere Eastside brokers. The grants help our Eastside community in various ways from providing school supplies and meals to housing needs.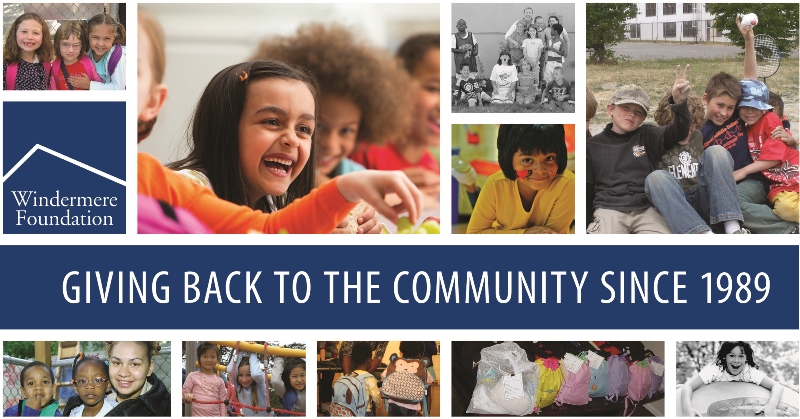 The list of grant recipients

Posted on November 28, 2017 at 3:15 pm
Bellevue Commons
Category:

Community Support, Windermere Bellevue Commons News
Tagged

bellevue, community, eastside, eastside brokers, foundation, homeless, homeless youth, issaquah, windermere
Windermere's Winter Drive Report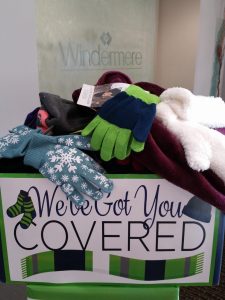 Windermere Bellevue Commons collects nearly 60 items for homeless youth!
We would like to take a moment and thank all of our agents and staff who participated in Windermere's Winter Drive: "We've Got You Covered" benefiting YouthCare! Our office collected 58 items including new hats, scarves, gloves/mittens and warm socks for homeless youth.
As part of Windermere's #tacklehomelessness campaign with the Seattle Seahawks, 37 Windermere offices* in King and Snohomish Counties participated in Windermere's "We've Got You Covered" winter drive. The recipient of these donations was YouthCare, a Seattle-based non-profit that provides critical services and support to homeless youth throughout the Puget Sound area.
Over 3,000 items were collected during the four-week drive, which included some 737 pairs of socks, 391 hats, 467 pairs of gloves/mittens, 111 scarves, and an assortment of other accessories and cash donations.
The folks at YouthCare were all very thankful to receive the delivery of eight bins full of donated items. And to make the day even more exciting, Blitz, the Seahawks mascot, was on site to oversee the delivery of the items to YouthCare!

10/16/2017  through  11/10/2017
We're excited to announce that our office is participating in Windermere's "We've Got You Covered" winter drive benefiting

YouthCare

.
We're heading into the second season of our partnership with the Seattle Seahawks, and we are continuing our campaign to help #tacklehomelessness. For every home game tackle made by the Seahawks, the Windermere Foundation is donating $100 to YouthCare, a non-profit that provides support and services to homeless youth throughout the Puget Sound area.
---
BUT THERE IS MORE WE CAN DO!
We're excited to hold another Windermere "We've Got You Covered" winter drive benefitting YouthCare. Each night in the greater Seattle area, nearly 1,000 young people are homeless. And with the winter months quickly approaching, YouthCare is in dire need of survival supplies to keep homeless youth warm and dry during the long, wet winter.
Here's what they need:
Warm socks
Hats
Scarves
Gloves/mittens
*New items only, please!
Please bring your donations by November 10th.
Thank you for your dedication to help others!