The craving to move happens to every homeowner as they start to feel bogged down, or like they need a restart. That sense of newness doesn't have to be dramatic, however. The great part about having a home of your own is you can make improvements and give your home a chance to evolve over time. You just need to help your home live up to its potential! These are seven of our favorite improvements to help you make the most of your home.
1. Find Your Home's Purpose
Each home is as unique as its owners, so in order to fully utilize your home, consider how you view your home's purpose. Some people like to entertain, others find it a calm space in the frenzy of daily life; some nurture their families and others nurture their creativity. Your home's purpose can be any combination of these and more, but it helps to consider the function of your space in order to ultimately find its purpose. Knowing your home's purpose will help guide you as you move room to room while you refresh the space.
2. Assemble a List
Create a list of haves/needs/wants. Answer questions like: what is it about the space that isn't working; how could it work better to fulfill the purpose; where could I move some of my items to make them feel new again?
3. Make an "Inspiration Board"
An "inspiration board" is a great way to visualize your home's decor. You can create a board online with a tool like Pinterest to organize ideas you love, you can also use the 'Save' feature on Instagram, or the old-fashioned way with a cork board and magazines. Doing this will allow you to see all the elements you like in one place so that you can then tie it all together into a room you love.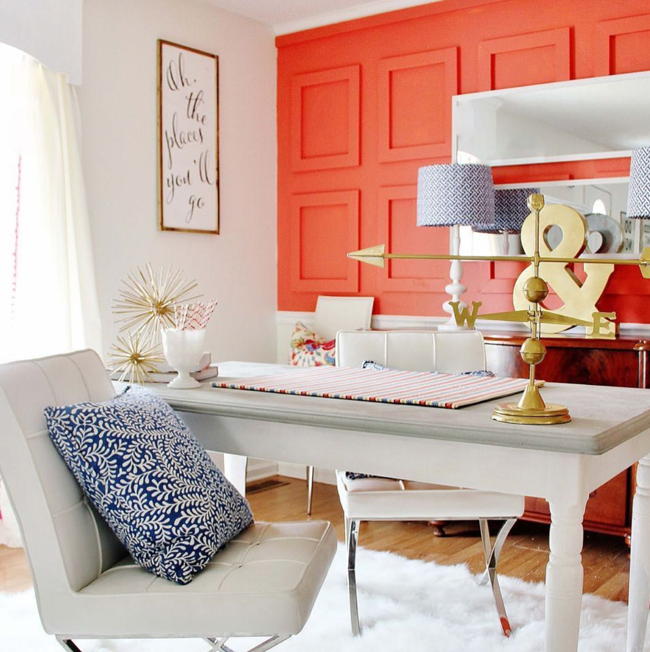 Photo Credit: @Krista4Coral on Instagram
4. Choose a New Palette
Renew the lighting and color by shaking up your color palette. It's easy to fall into the white/beige standby to keep our rooms neutral, but sometimes a color that provides a contrast to your décor will make the room pop. Add a new color to the palette, refresh a wall with an accent color that you already feature in your decor, or overhaul your curtains and throws with a brand new hue.
What about the Pantone color of the year? See our blog on how to incorporate Living Coral into your home.
5. Rearrange
Moving furniture around is another easy way to reinvent your space. Try placing your sofa on an angle to open up your entertaining room or move your lamps to improve lighting. You can also think about moving a piece of furniture into a room to give it new life, like using a unique dresser for a credenza or a chair as a side table.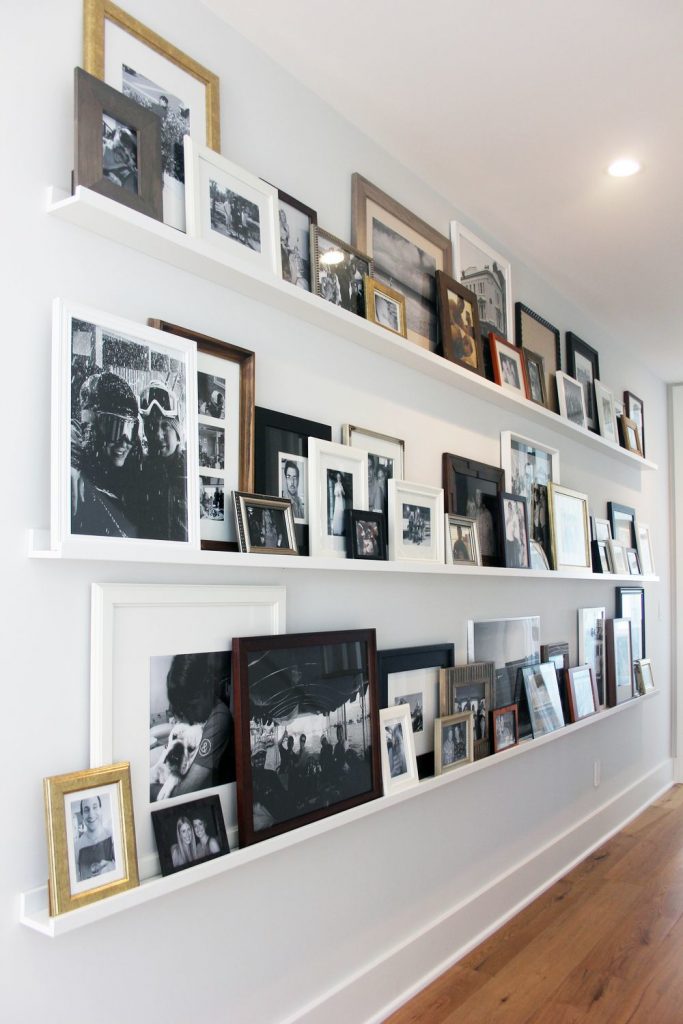 Photo Credit: HouseBeautiful
6. Create a Collection
If you have items that you like to collect, think about how to transform that collection into something you can display. If you don't already have a collection of loved objects think about what this collection would be for you. You can center a room design around your travel souvenirs, old camera collection, figurines, unique plates, or familial objects. Adding to this collection over time can be a great way to keep your spaces new while maintaining a personal feel to your decor.
7. Find Design Motivation
Home design evolves over time and can be sustained by finding items that inspire you. Read magazines and books that inspire your interests in architecture, design, art, etc. Or find stores and flea markets that sell pieces that influence your aesthetic. Another way to get in-tune and keep your aesthetic with you is to bring a camera with you when you're doing your favorite activities and bring back memories or inspirations.
Important Note: Have fun with it! Homes and aesthetics evolve over time, add and subtract as you go, and don't stress if the room doesn't feel finished. You'll get there eventually.
Originally published on the Windermere Blog by Meaghan McGlynn 
After months of softening, home prices began to rise in February. That trend continued in March. While prices in most areas were down from the same time last year, they increased over the prior month. New listings rose as well, offering buyers more options and more time to make the right choice. Despite the uptick in listings, inventory is still under two months of supply, far short of the three to six months that is considered balanced.
Eastside
Unlike most of King County, home prices on the Eastside grew over the prior year. The median price of a single-family home on the Eastside rose 3% to $950,000. That represents an increase of $50,000 over February. Amazon's plans to relocate its worldwide operations team to Bellevue is expected to add thousands of employees to their Eastside campus and put even more demand on what is already tight inventory.
King County
The median price of single-family home in King County in March was $667,725. That figure was down 3% from the same time last year, but up from the $655,000 median price in February. The two areas that showed price increases year-over-year were the most expensive area in the county – the Eastside – and the least expensive – Southeast King County. The number of homes for sale was more than double that of a year ago, but still far short of enough to meet demand.
Seattle
The median price of a single-family home in Seattle hit $752,500 in March, down 8% from a year ago, but up $22,500 from February. Inventory rose 136% over last year. Despite the increase, new listings that were competitively priced saw many multiple and contingency-stripped offers.
Snohomish County
In Snohomish County, the median price of a single-family home grew 5.3% over last year to $500,000. That was an increase of $25,000 over February. A new passenger terminal at Paine Field is expected to provide a boost to the local economy and also lift demand for housing.
This post originally appeared on GetTheWReport.com.