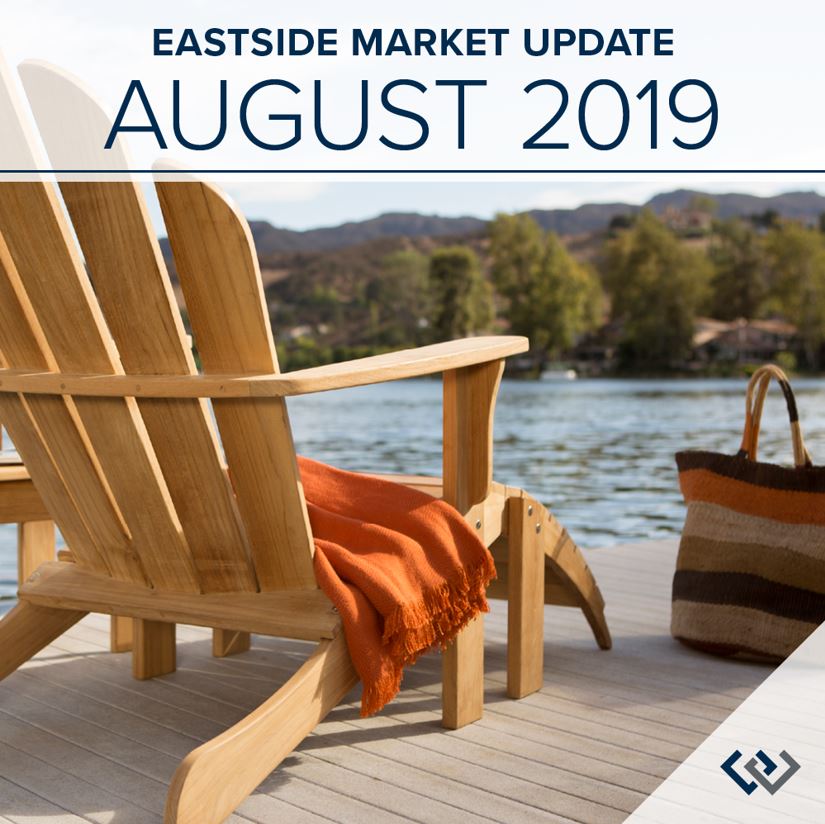 The real estate market continued to moderate in July. Inventory rose and home values softened, providing buyers with increased selection and more favorable pricing. With strong job growth and interest rates holding at below 4 percent, brokers expect the market to remain solid through fall.
EASTSIDE
The market remains strong on the Eastside. The current tech boom continues to fuel demand, buoyed by Google's recent plans to build out another office in Kirkland. An increase in inventory gives buyers more time to find the right home for their budget. The median price of a single-family home on the Eastside was $925,000 in July, down 2 percent from the same time last year.
KING COUNTY
Home prices in King County continued to ease. Buyers took advantage of lower prices and new inventory to boost home sales in July. The median price of a single-family home was $680,000, a 3 percent decline from the same time last year. More moderately-priced areas in the south end of the county saw continued price growth.
VIEW FULL KING COUNTY REPORT
SEATTLE
It's no surprise that Seattle is the top city in the country where millennials are moving. Apple plans to add 2,000 jobs in Seattle. The first of 4,500 Expedia employees will start moving into Interbay soon. While demand here is expected to stay strong, prices continue to cool. The median price of a single-family home was $755,000, down 6 percent from a year ago and a decrease of 3 percent from June. Southeast Seattle, which generally has more affordable homes, saw the median home price rise 9 percent over the same time last year.
SNOHOMISH COUNTY
Inventory remains very tight in Snohomish County. The number of listings on the market were up 6 percent over last year, and the county has only six weeks of available supply – far short of the four to six months that is considered balanced. The median price of a single-family home in July was $502,000 – up slightly from the median of $495,000 a year ago.
VIEW FULL SNOHOMISH COUNTY REPORT
---
This post originally appeared on GetTheWReport.com