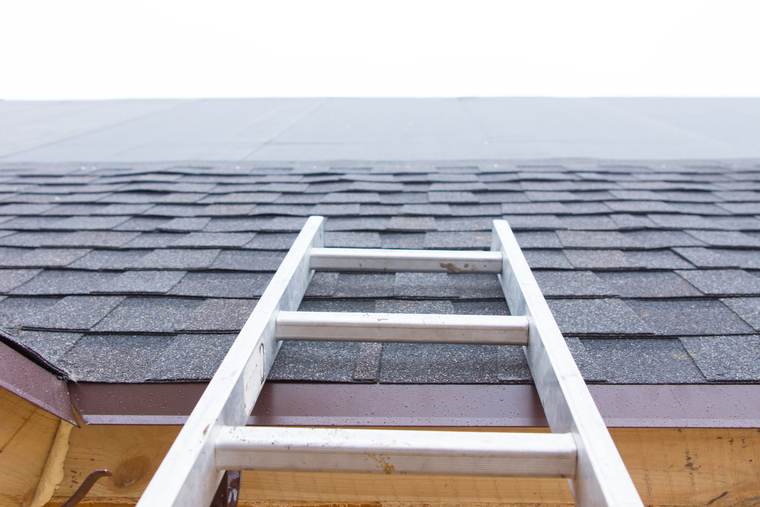 Is your home ready for fall?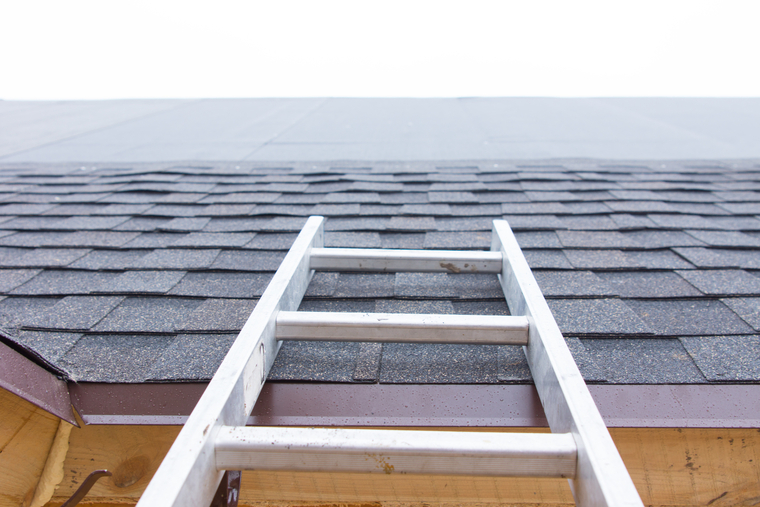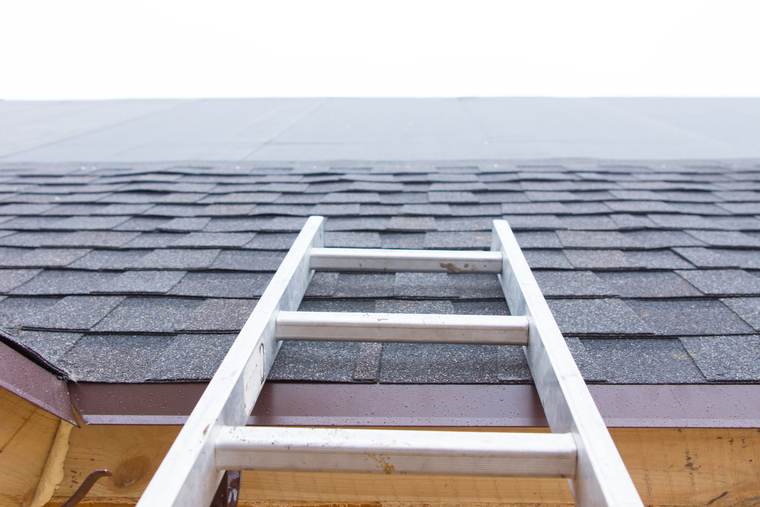 Fall is an ideal time to tackle maintenance projects both inside and outside. Here are a few ideas to get you started:
Gutters top to bottom
Water in the wrong spots can do a lot of damage. Start by ensuring that gutters and downspouts are doing their job. (Don't attempt this task yourself if you have a two-story house with a steep roof; hire a professional instead.) If your home is surrounded by deciduous trees you may need to clean out your gutters a few times a year, especially in the fall. Check to make sure your gutters are flush with the roof and attached securely, repairing any areas that sag or where the water collects and overflows. Clean out the gutters and downspouts, checking that outlet strainers are in good shape, and are firmly in place. Finally, check that your downspouts direct water away from your house, not straight along the foundation.
If you haven't already, you may want to consider installing gutter guards. Gutter guards create a barrier so water can get through to your gutters, but debris cannot, limiting gutter buildup (and the time you spend cleaning out your gutters). There are DIY installation kits available or you can always hire a professional to install a gutter guard system.
If you have a sump pump under your house, now is a good time to test it. Run a hose to be sure draining water travels directly to the pump (dig small trenches if needed), and that the pump removes the water efficiently and expels it well away from the foundation. For more information about how sump pumps work go to howstuffworks.com.
Check for leaks
The best opportunity to catch leaks is the first heavy rain after a long dry spell, when roofing materials are contracted. Check the underside of the roof, looking for moisture on joints or insulation. Mark any spots that you find and then hire a roofing specialist to repair these leaks. What you don't want to do is wait for leaks to show up on your ceiling. By then, insulation and sheet rock have been damaged and you could have a mold problem too.
Don't forget the basement. Check your foundation for cracks, erosion, plants growing inside, broken windows, and gaps in window and door weathering.  Make sure to properly seal any leaks while the weather is nice. This will ensure materials dry properly.
Pest Prevention
Rodents are determined and opportunistic, and they can do tremendous amounts of property damage (and endanger your family's health). As temperatures cool, take measures to prevent roof rats and other critters from moving in. Branches that touch your house and overhang your roof are convenient on-ramps for invaders, so trip back branches so they're at least four feet from the house. If you do hear scuttling overhead or discover rodent droppings in your attic, crawl space or basement, take immediate action. The website http://www.thisoldhouse.com has several helpful articles on the topic.
Maintain your heating and cooling systems
Preventative maintenance is especially crucial for your home's heating and air-conditioning systems. Fall is a smart time to have your systems checked and tuned up if necessary. Don't wait for extreme temperatures to arrive, when service companies are slammed with emergency calls. Between tune-ups, keeps your system performing optimally by cleaning and/or replacing air filters as needed.
If you have a wood-burning fireplace, a professional inspection and cleaning will help prevent potentially lethal chimney fires and carbon monoxide poisoning. Even if you don't use your fireplace often, always keep a supply of dry firewood or sawdust-composite logs so you have a backup heat source in an emergency.
Insulate & seal
Insulating your home is a cost-efficient investment, whether you're trying to keep the interior warm in the winter or cool in the summer. Aside from more major improvements like energy-efficient windows and insulation, there are some quick fixes that do-it-yourselfers can tackle. If an exterior door doesn't have a snug seal when closed, replace the weather stripping; self-adhesive foam stripping is much simpler to install than traditional vinyl stripping. If there is a gap under the door (which can happen over time as a house settles), you may need to realign the door and replace the vinyl door bottom and/or door sweep. Air also sneaks inside through electrical outlets and light switches on exterior walls. Dye-cut foam outlet seals placed behind the wall plates are a quick and inexpensive solution.
First Posted in Windermere Bolg.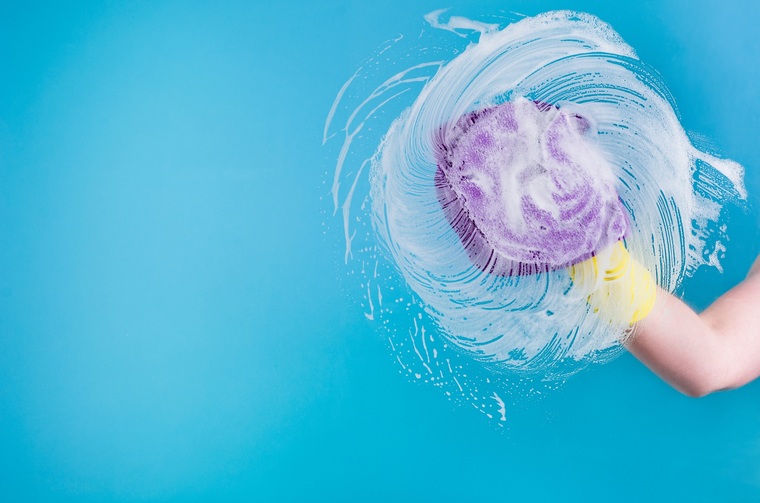 Now that spring has sprung, let's clear the cobwebs and get your home ready! Here is our quick guide to spring home maintenance:
Inspection top to bottom: Now that the weather is temperate you will want to check on how your home weathered the winter. Check the roof for leaks, the gutters for damage, and the siding for cracks. You will also want to inspect your basement or foundation for any shifts. Make repairs now to prevent further damage.
Clean out the gutters: April showers bring May flowers… so clear out the gutters to keep rain from pooling on your roof or near your foundation.
Pest control: Spring is mating season for eight legged critters, so sweep out cobwebs, clear debris, and check the nooks and crannies. If you live in an area prone to dangerous species like brown recluse or black widows, you may want to contact your local pest control, but otherwise household spiders do help eliminate other bugs. Check your basement and attic for signs of other infestations.
HVAC system: If you have an air conditioner now is the time to check to make sure it is ready before summer gets here and everyone else is clamoring for maintenance. Now is a good time to check your home air filters and replace or upgrade to keep allergens at bay.
Clear the clutter: Do a sweep around the house and get rid of junk that you don't use! Take a little time each week to tackle a room. Closets, playrooms, and basements can be especially daunting, but getting rid of old stuff and refreshing your space will go a long way!
Deep clean: On a nice day open the windows, dust, wipe, scrub, and clean. You will get a nice work out and your home will look and feel so fresh after a winter of being cooped up.
Update your decor: Add a splash of color to your home with small embellishments. Add a colorful vase, a lighter throw for your sofa, pretty pastel pillows, or spring-time candles, to upgrade your living space.
Take it outdoors: Let your throw rugs, curtains, and other tapestries air out outside. Shake off the dust, spot clean what you can and let everything bask in the sun for an afternoon.
Don't forget the back yard: It may not be time to start up the grill, yet, but you can get started on your outdoor entertaining checklist. Check your lawn, and if you have some spare spots start filling in with seed. Check your outdoor plants, prune, plant bulbs, start to replenish soil for your garden, and mow, so you are ready to start when the season allows.
Speaking of the grill – if you have a gas grill you will want to pull this out and perform a maintenance check. Clean everything up and check to make sure all the gas lines are clear, as these can get clogged after sitting idle all winter. Make sure the grill is clear of spiders too, as they can build webs in the tubes, causing damage to your grill. You can start to bring out your garden furniture too, or clean it up if you left it covered outside all winter. Because before you know it, it'll be barbeque season!
Source: keepingcurrentmatters.com