Welcome to the WBC Book Club, where your favorite Admins & Agents share our favorite books of the moment! From fictional adventures to inspiring true stories, you can find it all right here on the WBC blog. You may notice that the format of our book recs look a little different than most, but that's because our team loves to stand out and provide an unparalleled experience in all aspects of our business.
This month's WBC Book Club roundup features books about BOOKS! In honor of National Book Week, we have curated a set of literary listings that showcase the amazing power of storytelling. Read along with us as we discover the incredible impact books can have not just on our futures as individuals, but on entire communities.
The Giver of Stars by Jojo Moyes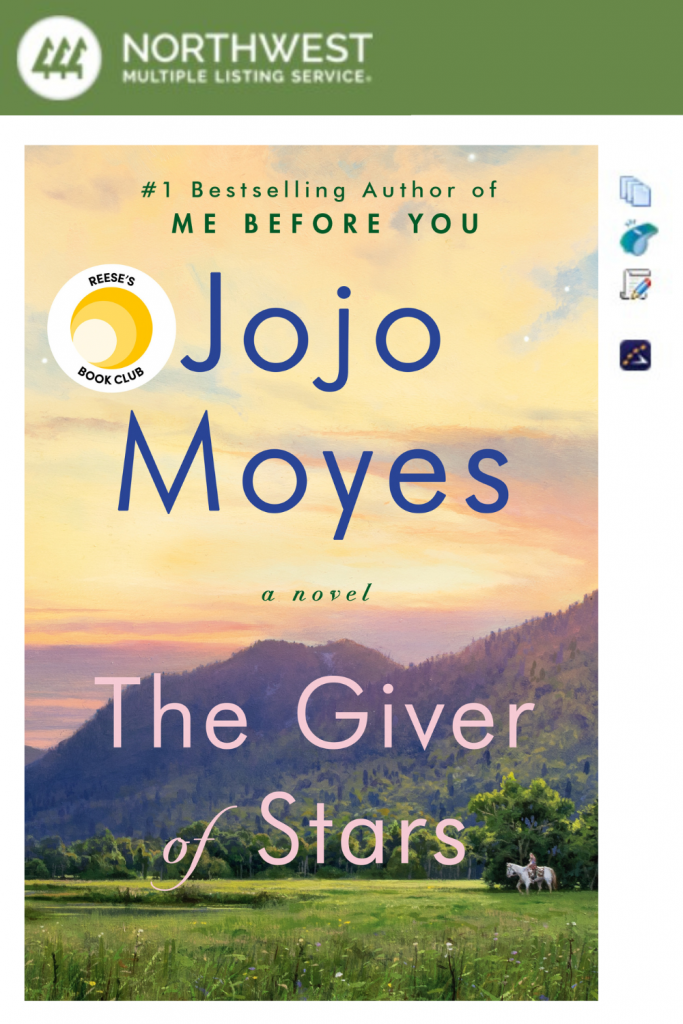 Marketing Remarks: Escape the hustle and bustle of city life at this secluded cabin retreat! Once the headquarters for the local chapter of Packhorse Librarians, this property nestled in the beautiful Appalachian mountains is an investor's dream. Located close to local amenities but still offering enough privacy to enjoy a simple, unplugged life surrounded by nature. Don't miss this opportunity to own an amazing piece of Kentucky's literary history.
Agent Remarks:
Based on the real-life packhorse librarians of Kentucky, The Giver of Stars is a beautifully written novel about the women who were charged with delivering books throughout the remote, Appalachian region between 1935 and 1943. Moyes' fictionalized tale focuses on British transplant, Alice, as she connects with a group of strong-minded women who challenge convention in order to share knowledge and the love of books to their community. An engrossing story that champions the importance of literacy and rights of women – what's not to love?
Directions: Read the synopsis here!
The Dictionary of Lost Words by Pip Williams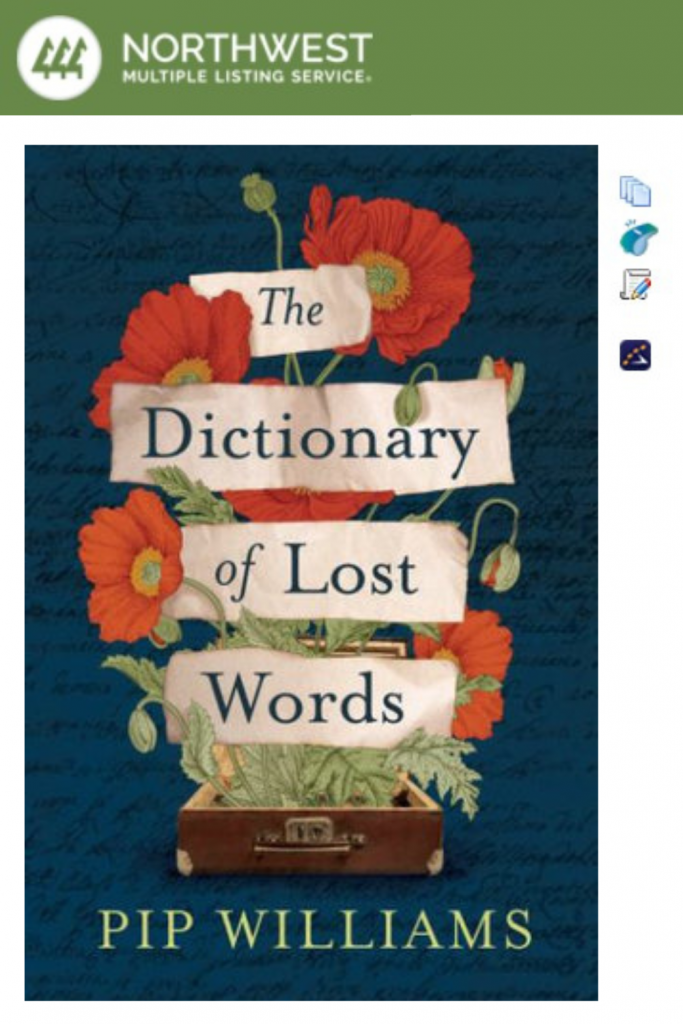 Marketing Remarks: Welcome to the Scriptorium, Oxford's most charming cottage. Currently in use as a communal workspace for the Oxford University lexicographers, this detached unit can function as a versatile flex-space to suit your needs with plenty of built-ins for organized storage. Enjoy access via separate, private entry as you relax beside a cozy wood-burning fireplace. This space is perfect for a bookworm in search of a quiet reading nook or private place to work.
Agents Remarks: In The Dictionary of Lost Words, Esme has grown up in the seclusion of the Scriptorium where the all-male staff of lexicographers is charged with creating the most comprehensive dictionary in history, the Oxford English Dictionary. With few interactions beyond these walls, Esme learns about the outside world through the words submitted for inclusion in the dictionary, especially the ones discarded or simply forgotten. Through these lost words, Esme discovers the disparity between the terms valued by women and the lower classes versus those found worthy by the lexicographers. This book offers an important commentary on the importance of words in shaping how we communicate and understand the world around us.
                                                                         Directions: Read the synopsis here!
The Library Book by Susan Orlean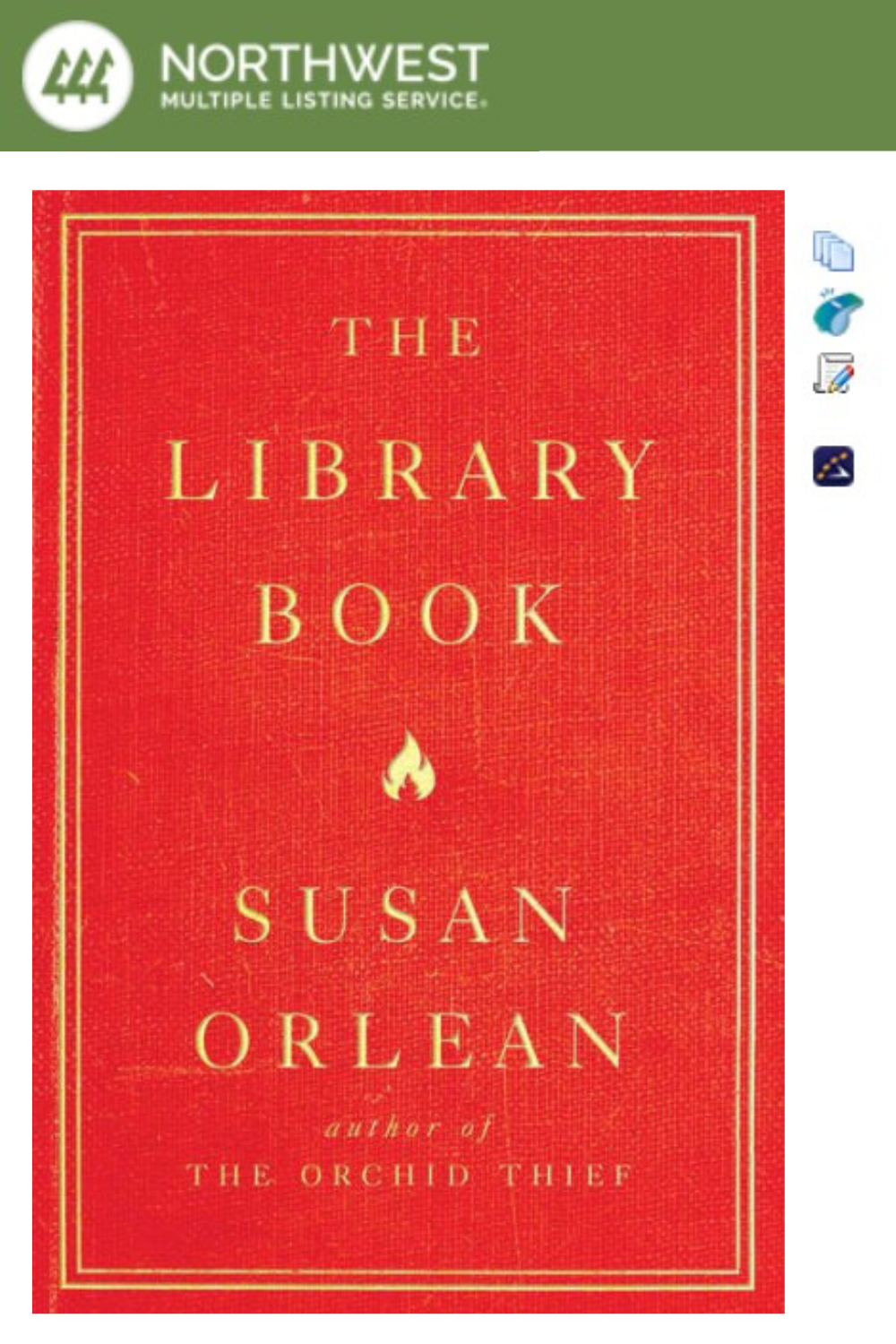 Marketing Remarks: Experience the golden age of Los Angeles architecture at Central Library's Goodhue Building. Built in 1926, this impressive edifice is an early example of the Art Deco style; copper detailing and simple lines seamlessly blend with ornate sculptures and murals depicting the "Light of Learning" – an appropriate theme for a haven of learning! Added to the National Register of Historic Places in 1970, Central Library is a tribute to artistry and beauty as much as the knowledge it contains within its storied walls.
Agent Remarks: The Library Book is a non-fiction account chronicling the life of an iconic Los Angeles landmark, Central Library. It is part history lesson, part whodunit, thanks to not one, but two arson attempts that resulted in 400,000 books lost to the blaze and 700,000 more left damaged. The Library Book pays homage to the evolution of libraries the world and their connective force in communities, not only as spaces for learning but as havens of safety. The Library Book is a testament to the significance that books hold for the past, present and future of humankind.
Directions: Read the synopsis here!
What should we read next? We are always on the lookout for new book recommendations and would love to hear from you – tag us on social media with your favorite stories!
Instagram @windermerebellevuecommons
Twitter @WindermereBelle
Facebook @Bellevue Commons (Windermere) 
Written by Makena Schoene
---