Welcome to the WBC Book Club, where your favorite Admins & Agents share our favorite books of the moment! From fictional adventures to inspiring true stories, you can find it all right here on the WBC blog. You may notice that the format of our book recs look a little different than most, but that's because our team loves to stand out and provide an unparalleled experience in all aspects of our business.
This month's Literary Listings are all about the places we call home, whether it be a glamourous pied-a-terre in Paris, a hauntingly beautiful estate in the English countryside, or a traditional colonial on the hill. Houses are the overlooked characters of our favorite stories, bearing witness to private conversations, clandestine meetings and secret dreams. It makes you wonder what these homes might have to say if walls could talk…
The Dutch House by Ann Patchett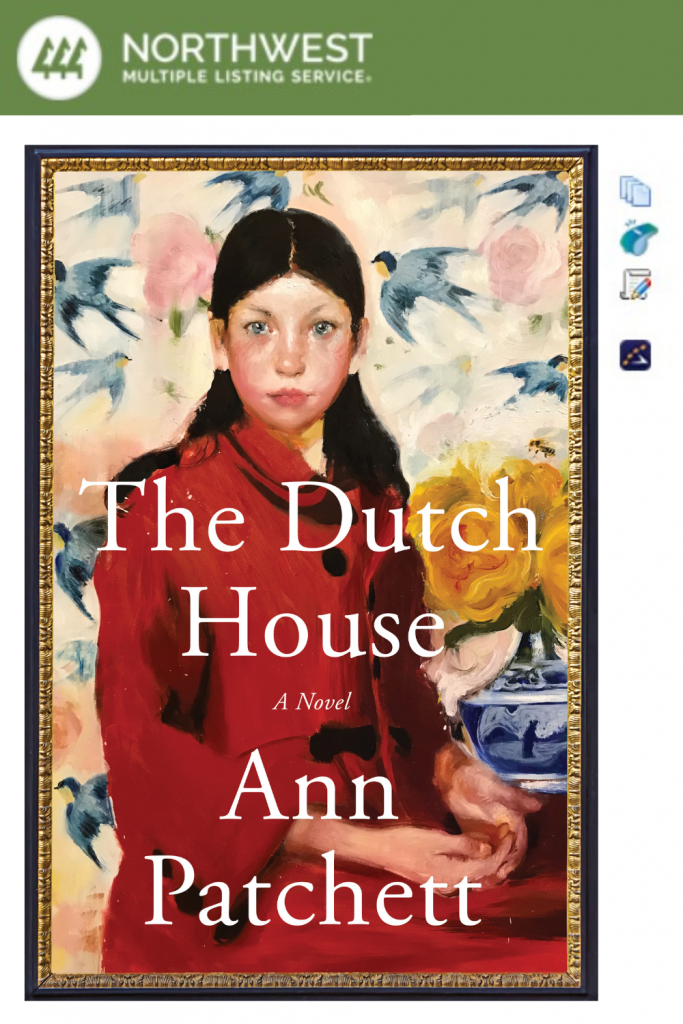 Marketing Remarks: Now is your chance to own a bit of Pennsylvania history! Built by the illustrious VanHoebeek family in 1922, this Dutch colonial home with period details is in pristine condition. Enjoy evening soirees in the third floor ballroom and relax by the pool all summer long. This property spans several acres and offers unobstructed territorial views from the floor to ceiling windows. All art and furniture is conveyed with the house, including several priceless portraits that trace the long history of this amazing home.
Agent Remarks: Spanning more than three decades, The Dutch House chronicles the lives of Maeve and Danny Conroy, siblings who suddenly find themselves orphaned and disinherited by their stepmother after the untimely death of their father. With enough acerbic wit to counter the more sober themes, this is a beautiful coming of age story about love, forgiveness and the unbreakable bonds of family, reminding us that home is not where you are, it is who you are with.
Directions: Read the synopsis here!
The Paris Apartment by Lucy Foley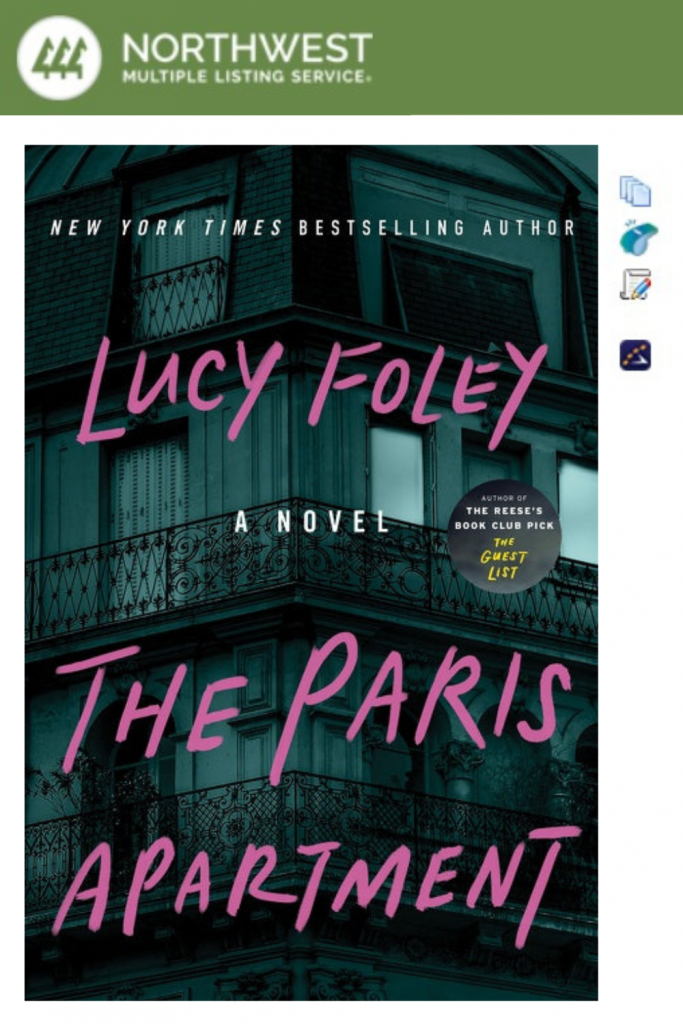 Marketing Remarks: Quiet and secluded baroque pied-a-terre close to local amenities. Secure passcode entry & on-site concierge to monitor all deliveries, building maintenance and mysterious goings-on. Building features include a lovely courtyard, hidden passageways, a wine cellar with convenient storage area – but beware, it's easy to get locked in down there if you aren't careful. Enjoy timeless elegance at one the most sought-after apartment buildings in Paris.
Agents Remarks: A suspenseful guessing game where no one is ever truly what they seem, The Paris Apartment takes you on a twisting investigation through the streets of Paris as a young woman attempts to find her missing brother. Then tension builds as we meet his various neighbors, each of whom seem to have a reason for wanting the charismatic, aspiring journalist out of the picture. This book has mystery, childhood trauma, and revenge – all the makings of a classic thriller!
Directions: Read the synopsis here!
Northanger Abbey by Jane Austen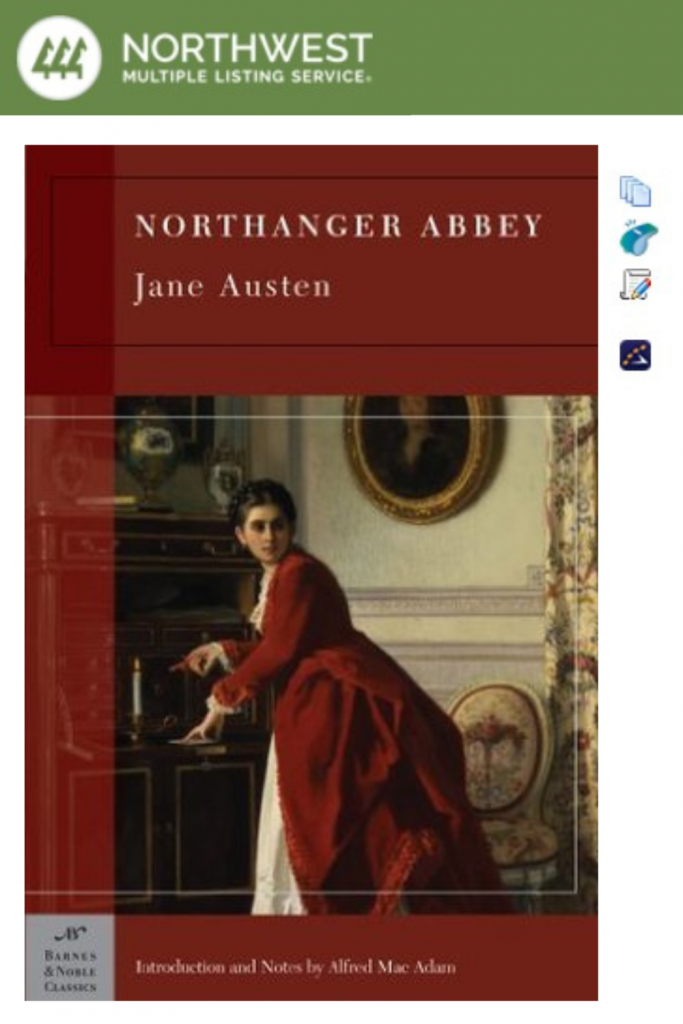 Marketing Remarks: Step back in time to this 12th century abbey situated in the idyllic English countryside. This estate has been lovingly restored and repurposed into a family residence while keeping the building's original architectural details intact. Arching gothic windows let in plenty of natural light to chase away any ghostly shadows, while the grand Rumford fireplace creates a cozy atmosphere in the spacious drawing room. It would be an alleged crime to pass up on this amazing opportunity!
Agent Remarks: Jane Austen's first published work, Northanger Abbey satirizes the popular gothic novel that was sweeping the literary world in the 1800s. It follows a lovable yet naïve heroine, Catherine, who finds herself caught in a tug-of-war of friendship and romance with two very different sibling duos. When invited to visit her friends' ancestral home, Catherine's imagination takes flight as she searches for ghostly apparitions and murderous schemes around every turn. Expectations are turned upside down, relationships are tested and true natures revealed in this hilarious romp. This is a palatable book for those new to the work of Jane Austen and a great read for passing dark, stormy evenings.
Directions: Read the synopsis here!
What should we read next? We are always on the lookout for new book recommendations and would love to hear from you – tag us on social media with your favorite stories!
Instagram @windermerebellevuecommons
Twitter @WindermereBelle
Facebook @Bellevue Commons (Windermere) 
Written by Makena Schoene
---