Welcome to the WBC Book Club, where your favorite Admins & Agents share our favorite books of the moment! From fictional adventures to inspiring true stories, you can find it all right here on the WBC blog. You may notice that the format of our book recs look a little different than most, but that's because our team loves to stand out and provide an unparalleled experience in all aspects of our business. We hope you enjoy this summer edition of Literary Listings!
Malibu Rising by Taylor Jenkins Reid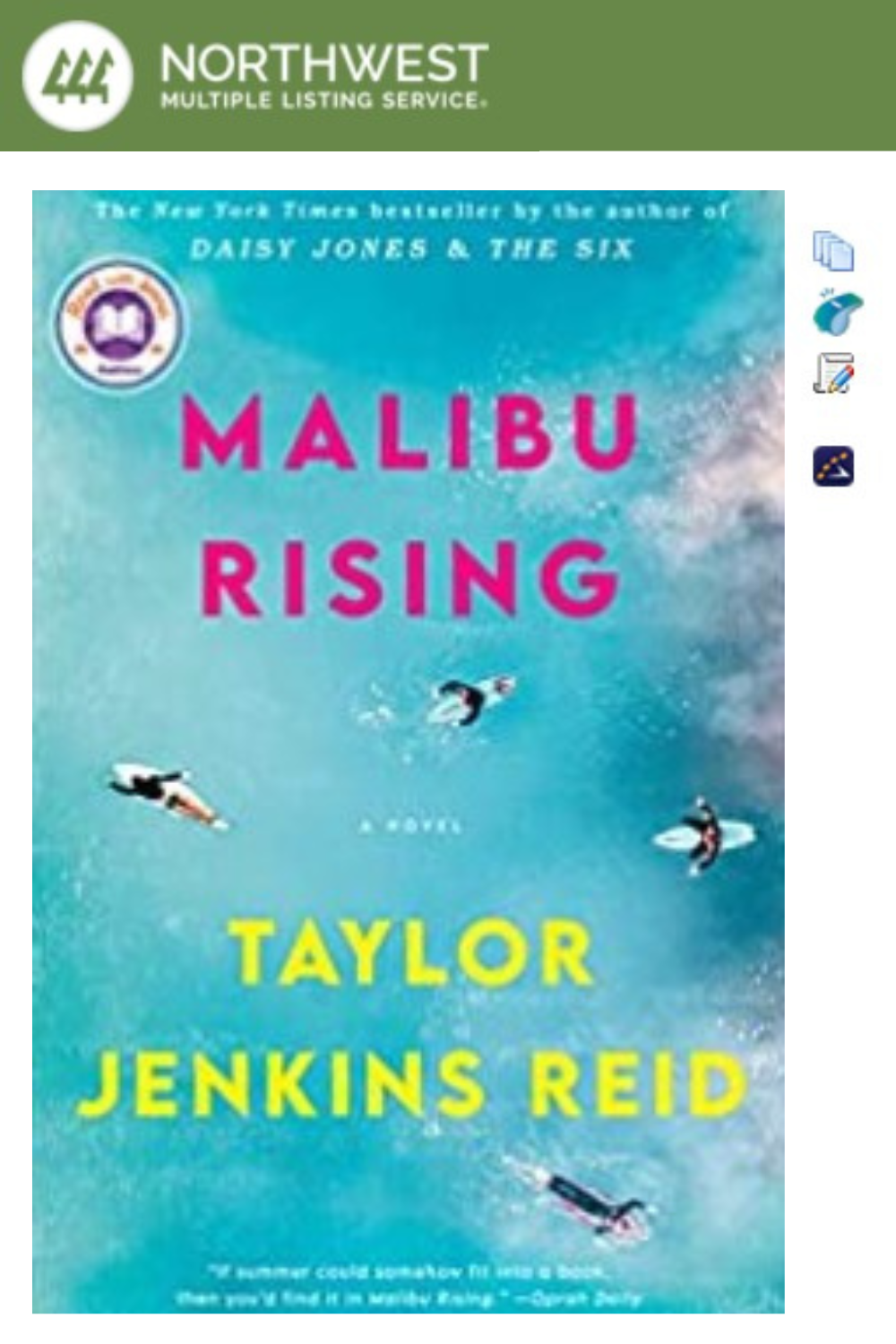 Marketing Remarks: Embrace the easy-going vibe of the Southern California coast without sacrificing ultimate luxury. With a contemporary design and open concept layout, this beach house on the bluff is perfect for entertaining. This property is best known for being the site of the annual Riva Party, hosted by professional surfer, Nina Riva and her famous siblings. Just a few minutes' walk to the beach, don't miss the opportunity to call this beautiful Malibu oasis home!
Agent Remarks: Beautifully capturing the intricacies of family relationships and the profound effects of generational trauma, Malibu Rising tells the story of four siblings grappling with the cost of their own fame and the notoriety of their playboy father. The consequences of their choices come to a head on one summer night in 1983, where each must face uncomfortable truths that will alter the course of their lives forever. This book is the ultimate summer read, transporting you to the sunny beaches of California where you can't help but get swept away by an intriguing cast of flawed, fiery characters.
Directions: Read the synopsis here!
Beautiful Ruins by Jess Walters
Marketing Remarks: Live la dolce vita in this remote and peaceful village on the coast! Nestled among the cliffs of Porto Vergogna, the Hotel Adequate View is an investor's dream, a historic property that has played host to Hollywood stars and literary scions. Convert into individual units, renovate into a single-family residence or restore this pensione to its former glory – anything is possible for the right buyer.
Agents Remarks: While Beautiful Ruins evokes visions of limoncello and vespa rides on a summer day, it shines a harsh light on the perception of women and the toxic nature of the film industry as the golden age of Hollywood begins to crumble like the ruins of Italy. This book is hauntingly beautiful, a love letter to love itself. Within these pages, we encounter love in its varied forms, from the unrequited to the toxic to the complicated, all seen through the eyes of our unlikely hero, Pasquale.
Directions: Read the synopsis here!
Book Lovers by Emily Henry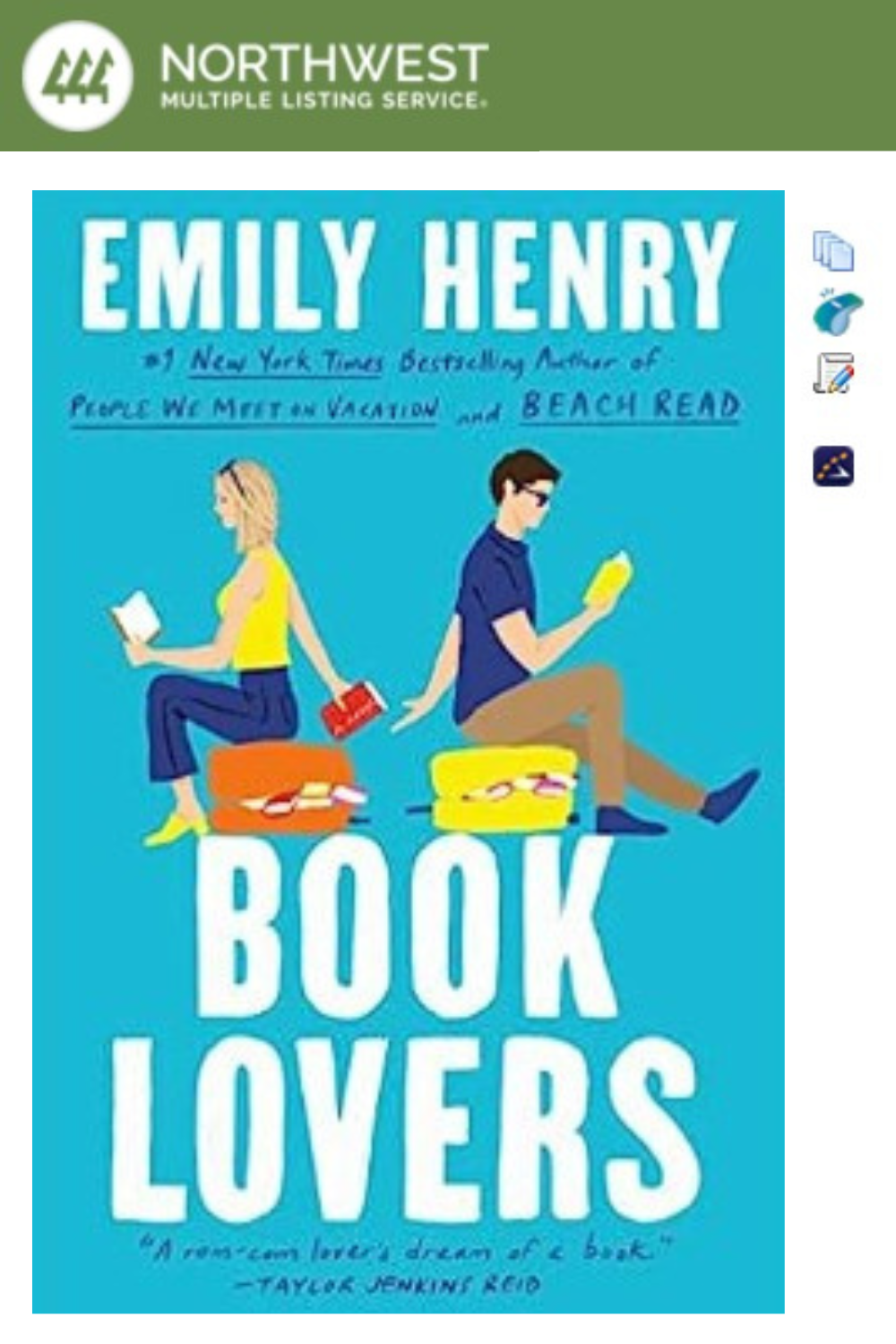 Marketing Remarks: Looking to escape the hustle and bustle of city life? This quaint little hamlet is home to Goode's Lily Cottage, a lovely two-bedroom farmhouse with recent updates & classic charm. Just a few miles from Main Street, you can visit all the sites that inspired Dusty Fielding's bestselling novel, Once in a Lifetime, or sit on the front porch to enjoy the picturesque landscape. This property is perfect for year-round living or for use as a vacation rental – find your happily ever after in Sunshine Falls!
Agent Remarks: Book Lovers checks all the boxes for a light, summery beach read. A prickly editor and career-minded publicist butt heads until they inevitably find themselves having to work together on a new project – all while saving a local book store from financial ruin! It has all the makings of a classic Hallmark movie, but it's intentionally cliché. This satire pokes fun at the rom-com formula without losing the heart that makes these stories so beloved. You can't help but get drawn in by Nora and Charlie's intense connection, especially as they both face difficult decisions as their careers and family dramas intersect.
Directions: Read the synopsis here!
We are always on the lookout for new book recommendations and would love to hear from you! Tag us on social media with your favorite beach reads and summer-time stories!
Instagram @windermerebellevuecommons
Twitter @WindermereBelle
Facebook @Bellevue Commons (Windermere) 
Written by Makena Schoene
---