Windermere Community Service Day – June 9th, 2017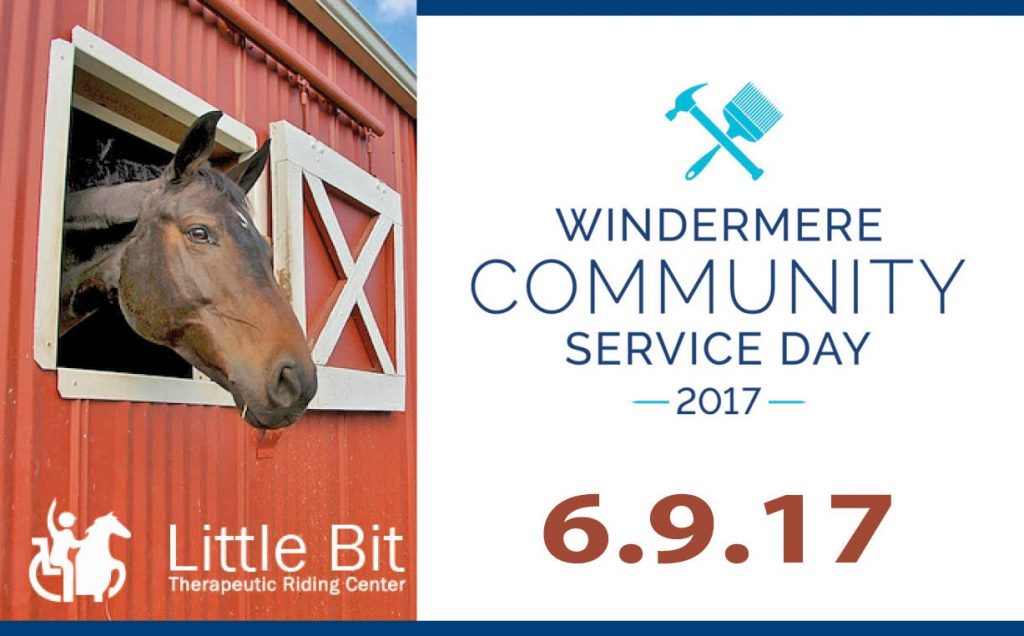 This year Windermere Community Service Day is on June 9th, 2017. On this day, our brokers and staff at Bellevue Commons will be doing a variety of projects at Little Bit Therapeutic Riding Center; we've been volunteering at this great organization for the past 17 years.
Last year we painted the caretaker's home (the whole house!), took care of rain garden maintenance, weed whacked, and washed windows. The brokers also washed the horses' paddock fencing and arena fencing.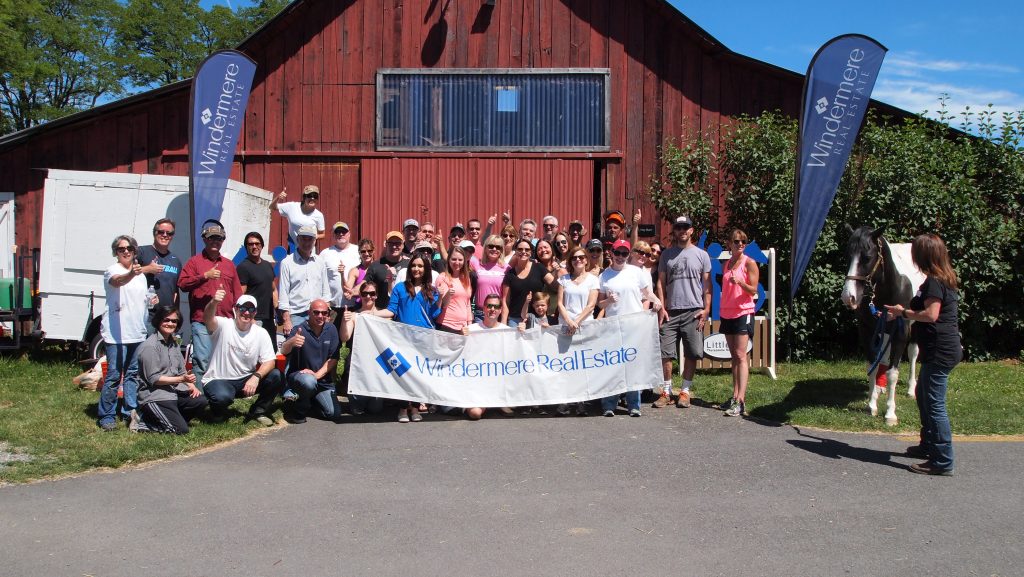 Little Bit Therapeutic Riding Center improves the bodies, minds, and spirits of children and adults with disabilities through equine-assisted therapies and activities, and to be an inspiration and educational resource to the therapeutic riding profession, both regionally and nationally.
Watch this video to learn more about Little Bit.