10/16/2017  through  11/10/2017
We're excited to announce that our office is participating in Windermere's "We've Got You Covered" winter drive benefiting

YouthCare

.
We're heading into the second season of our partnership with the Seattle Seahawks, and we are continuing our campaign to help #tacklehomelessness. For every home game tackle made by the Seahawks, the Windermere Foundation is donating $100 to YouthCare, a non-profit that provides support and services to homeless youth throughout the Puget Sound area.
---
BUT THERE IS MORE WE CAN DO!
We're excited to hold another Windermere "We've Got You Covered" winter drive benefitting YouthCare. Each night in the greater Seattle area, nearly 1,000 young people are homeless. And with the winter months quickly approaching, YouthCare is in dire need of survival supplies to keep homeless youth warm and dry during the long, wet winter.
Here's what they need:
Warm socks
Hats
Scarves
Gloves/mittens
*New items only, please!
Please bring your donations by November 10th.
Thank you for your dedication to help others!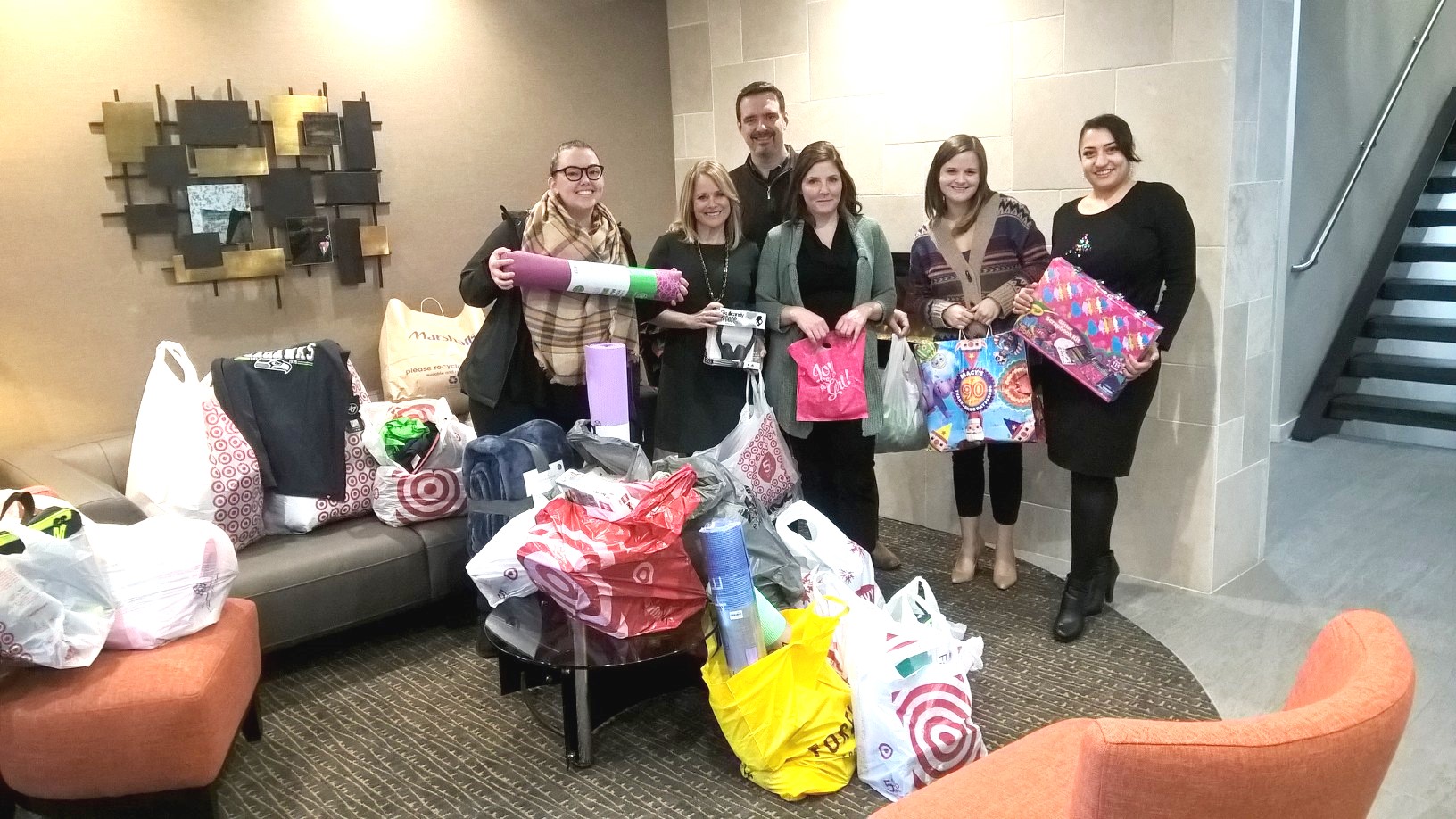 We have the best real estate agents in our office! Thanks to our generous agents, we collected $3,700 to buy new toys and clothes for kids supported by Hopelink.
Each holiday season, Hopelink, the largest non-profit organization in Washington State, transforms its food banks into holiday gift rooms, offering new toys and new clothing to children in need.
Hopelink serves more than 64,000 homeless and low-income families, children, seniors and people with disabilities in north and east King County; providing stability and helping people gain the skills and knowledge they need to exit poverty for good.
Hopelink also provides transportation services throughout King and Snohomish Counties. With service centers in Redmond, Bellevue, Kirkland, Shoreline and Sno-Valley.
Posted on December 16, 2016 at 3:09 pm
Bellevue Commons
Category:
Windermere Bellevue Commons News
Tagged

bellevue, childerern, Donations, Holiday gifts, Holiday Season, Holidays, home, homeless, Hopelink, kids, real estate, seattle, snohomish county, toys, windermere